Amazon Studios Developing Four Original Shows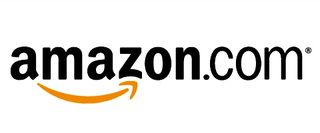 Netflix made headlines last year with the announcement that they were beginning to develop original content, including new Arrested Development episodes as well as shows from big-name talents such as Kevin Spacey, David Fincher, Eli Roth, and Weeds creator Jenji Kohan. Netflix isn't the only streaming entity to have jumped on the original-content bandwagon, however, with both Hulu and Amazon following suit. In fact, last month Amazon Studios put out a public call for pitches for comedies and children's series. Now Amazon has announced four of those shows that are going into development.
The newly announced series include three "primetime comedies" and one kid's show, although I question whether the "primetime" label has any relevance when it comes to a streaming-first series. One very cool detail is that Amazon has posted (opens in new tab) pilot scripts and "mini-bibles" for each of the series, so you can get an early look at these shows well before they actually become available to view. From the look of things, it seems likely that Amazon will continue to make further scripts and other production materials as the shows are developed. I certainly hope that's the case, because it would provide a fascinating look behind the scenes of a rapidly developing new entertainment frontier.
Below we've got the names and synopses of the four series. I'm most intrigued by The 100 Deaths of Mort Grimley and Doomsday. They're both in genres that have been done before many times, but hopefully since they caught Amazon's attention they'll be able to put a fresh new spin on the material.
Your Daily Blend of Entertainment News
Your Daily Blend of Entertainment News
Thank you for signing up to CinemaBlend. You will receive a verification email shortly.
There was a problem. Please refresh the page and try again.