Game Of Thrones Just Brought Back The Character We've All Be Waiting For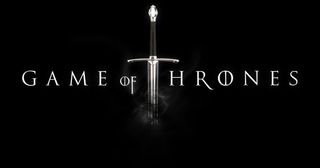 Spoilers from tonight's episode of Game of Thrones "The Broken Man" are all over this article. If you'd like to avoid any spoilers, feel free to hop out of this article and check out the other fun stuff on the site.
In an era when Westeros is fraught with fighting factions and wars and when the threat of White Walkers is looming from the North, we don't get to see a lot of hopeful scenes of men building what looks to be a church or outpost in the wilds. This week, that's exactly where Game of Thrones kicked off. It was a scene that was hopeful, but also astounding, as it showed us that Sandor Clegane, aka The Hound, is back and he's on the loose.
Of course, if you've been keeping tabs on the Game of Thrones rumor mill, we've learned months ago that The Hound would return during Season 6. Newcomer Ian McShane even elaborated further, saying that he was going to be responsible for bringing in a long-lost character. Ian McShane also elaborated that he was playing the head of a cult on the show, and the amulet he wears at the beginning of the episode helps to set his character apart from the other people who are building for him.
So, what happened to The Hound? How is he still alive? Luckily, Game of Thrones wasted no time in explaining to us. Here's what the cult leader said:
The two ended up discussing the gods and the concept of faith, as well as the acts that Sandor Clegane had committed previously to joining up with the cult. And while this new facet of Westeros is pretty captivating, it turns out that the scene is only the setup for something else to come.
Unfortunately, a bunch of Brotherhood Without Banners members showed up and threatened the cult, and The Hound really seemed to see the danger in the situation right away. He headed to the woods to chop some firewood, thinking the Brotherhood Without Banners would not be back for a time. Unfortunately, he heard a noise. Upon heading back to the camp, he found the entire cult murdered, their bodies spread across the ground, lying where they were slain. His mentor had been hung from the rafters, which is a damn shame, as Ian McShane is always a joy to watch. The Hound will not take this loss easily. He grabbed an axe in the last moments of the episode, and a bloodbath is likely to be coming very soon.
The last time we saw the Hound, he was ending an epic road trip with Arya Stark. The two caught up with Brienne and Pod, and an epic fight occurred. Brienne eventually managed to shove him off a cliff and Arya found him. They exchanged some not-so-friendly banter before she ultimately decided to leave him in his misery to die. In the time since, it's not difficult to see how he ended up in this new sort of cult.
Tune in next week when a new episode of Game of Thrones airs at 9 p.m. ET on HBO. To find out what else is coming up on the series, check out what we know.
Amazing Race & Top Chef superfan with a pinch of Disney fairy dust thrown in. If you've created a rom-com I've probably watched it.
Your Daily Blend of Entertainment News
Thank you for signing up to CinemaBlend. You will receive a verification email shortly.
There was a problem. Please refresh the page and try again.