Mama June Threatens To Sue TLC For Canceling Here Comes Honey Boo Boo
TLC has had a pretty tough TV season in terms of controversy. Last fall, the network was forced to cancel Here Comes Honey Boo Boo over child molestation concerns, and this week the network shut down production on the Duggar family program, 19 Kids and Counting following molestation revelations. Of course, Here Comes Honey Boo Boo's Mama June is now raising her voice, saying her family was treated more harshly than the Duggar clan after the allegations came to light. In classic Mama June style, she's now threatening to sue.
Over the weekend, Mama June met with her lawyer, who is now making some demands to TLC. TMZ is reporting that Mama June and co are claiming their rights were actually violated when TLC investigated the series and then ultimately axed it. It seems the lawyer's argument is that Josh Duggar's behavior is more reprehensible than Mama June's. In addition, he says the Duggars have only been halfway punished for it, as the show has not officially been cancelled. Due to these issues, Mama June says the once popular Here Comes Honey Boo Boo needs to be back on the air, or she says she is going to file a lawsuit for a million dollars.
Of course, it seems ridiculous for Mama June and her lawyer to be complaining about her TV situation in relation to the Duggar family mess. Despite the fact that both had a molestation problem, Honey Boo Boo was actually cancelled because Mama June was bringing a known and registered sex offender around her children after he was released from prison. That known and registered sex offender had even gone to jail in the past for molesting one of Mama June's kids. If TLC stuck with the show while Mama June was putting the kids at risk, that was opening up the network to even more controversy, and it's easy to see why TLC ultimately bailed. Possibly endangering your children by bringing around a convicted child molester ranks pretty high on the list of things most people don't want to see on television.
Furthermore, I'm not really certain how TLC handled the Duggar case in a dissimilar way to the Here Comes Honey Boo Boo issue. Just a short while after news emerged that a young Josh Duggar inappropriately touched multiple girls, TLC also pulled 19 Kids And Counting from the air. Currently, it's unclear whether or not the series will be able to move forward without Josh in the lineup in the future, but as he is one of a whopping 19 kids on the show, he's less of a focal point than Mama June was on Honey Boo Boo. He was also allegedly still underage when the incidents occurred, though that doesn't make them any less awful.
At the end of the day, Mama June's hemming and hawing to the media probably won't get her anywhere. Here Comes Honey Boo Boo was cancelled more than 7 months ago, and it's unlikely that it will come back. The best the Shannon family could hope for is that Anna Shannon Cardwell—Mama June's child that was molested—could get her own reality series and talk about the incidents on the air.
Regardless, of what Mama June and her lawyer ends up doing, it's pretty clear this whole situation has turned into a mess. I wouldn't want to be TLC right now, as executives pick up the pieces.
Your Daily Blend of Entertainment News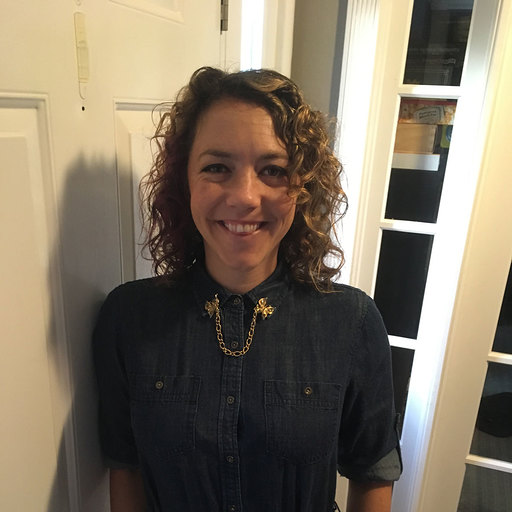 Reality TV fan with a pinch of Disney fairy dust thrown in. Theme park junkie. If you've created a rom-com I've probably watched it.