The Oprah Winfrey Show To End In 2011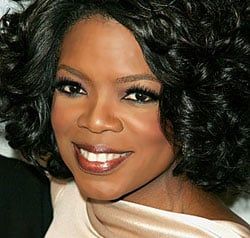 It's the end of an era. After starting out locally in Chicago and then going syndicated not long after, and even playing second fiddle to Phil Donahue, Oprah Winfrey has announced her current program, The Oprah Winfrey Show, will end in September 2011.
Oprah has over the years made a babillion dollars as the most influential daytime talk-show host. Her program went from stay at home mom schlock in the 80's and early 90's to become a pillar of the talk-show circuit. Actors have made themselves famous (and infamous in some cases…ahem, Tom Cruise) on her show, and Barack Obama launched his Presidential campaign sitting next to Oprah.
The Oprah Winfrey Show is still the top rated daytime talk-show, and there's no official word on what she'll be doing next. Although rumors indicate she'll start a new show with OWN, a network she's partnering with Discovery Communications Inc on.
Your Daily Blend of Entertainment News
Staff Writer at CinemaBlend.