Super Bowl Halftime Show: Katy Perry Closes With Epic Firework Display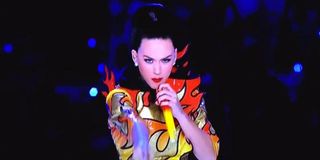 Katy Perry just made it through an impressive Super Bowl XLIX halftime show. Despite her detractors, she powered through some awesome song and dance moves in a program that featured both Missy "Misdemeanor" Elliot and Lenny Kravitz. Whether or not you are a fan of songs like "Roar" or "Dark Horse," it should have been easy to get behind her closing act, which featured her hit song "Firework" and an intense fireworks display.
Perry went through no less than three costume changes during the routine and for the finale, she opted for a glittering, star covered gown. "Firework" was an optimal choice for the final song, as her production team actually flew Katy Perry around the stadium on a device covered in stars that shot sparklers out of the back. After she got through a good portion of "Firework," someone began shooting actual fireworks outside the stadium. In terms of production value, it was brilliant and the fireworks added another reason to watch the pop-oriented show that would not have been there otherwise.
If there's one thing I can be sure of, it's that the Super Bowl has slowly and steadily become way more of a show. In recent years, we've still seen a few halftime shows that were more about slinging guitars and singing rock songs with fervor, but the Bruce Springsteen's and Tom Petty's of the world have slowly been phased out, as the Super Bowl attempts to bring in bands and performers that will unite both older and younger music fans, and maybe bring in a few more eyeballs in the process. Last year, the Super Bowl crushed halftime with Bruno Mars as the headliner and appearances from the Red Hot Chili Peppers. This year, Lenny Kravitz popped up and graciously (and amusingly) helped Katy Perry to sing the hit that made her famous, "I Kissed A Girl." Missy Elliot got a little more today and popped up onstage to sing "Get Ur Freak On" and "Lose Control," with some backup help from Katy Perry.
The song choices were spot on for Perry and Elliot, who obviously used the opportunity to play the greatest hits, but there were some highlights from the production, as well. A bunch of lit up beach balls show the Pepsi logo at the beginning, but then illuminate the stadium as Katy Perry makes her first appearance, sitting on the back of what looks like a giant, aluminum-shaped lion with red eyes. She obviously chooses the song "Roar" for that part of the show, which is a great rallying cry for a sports game and looks damn impressive on the field.
Later, we got the costume changes, as well as some choreographed dance segments. One was pretty cool, with dancers set up like chess pieces. However, if there was a sore point from the night, it's probably the weird beach scenes featuring costumed dancers dressed like palm trees and beach balls. Those feature faces, and while they fit the theme when Perry sang "Teenage Dream" and "California Gurls," it was an odd spot in an otherwise fun and refreshing show.
Additionally, here's Katy Perry's full set list during the evening: "Roar"
"Dark Horse"
"I Kissed A Girl" with Lenny Kravitz
"Teenage Dream"
"California Gurls"
"Get Ur Freak On" by Missy Elliot
"Lose Control" by Missy Elliot
"Firework"
Your Daily Blend of Entertainment News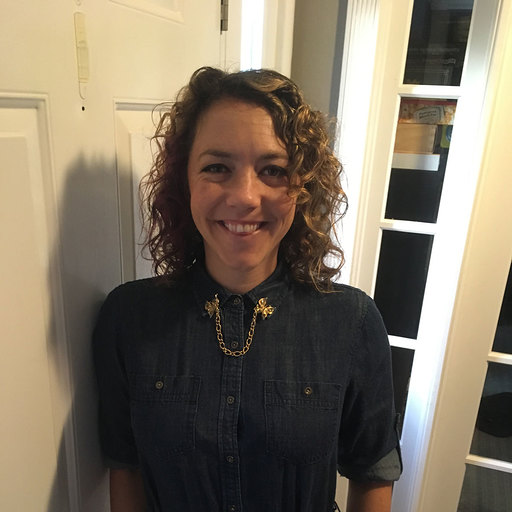 Reality TV fan with a pinch of Disney fairy dust thrown in. Theme park junkie. If you've created a rom-com I've probably watched it.