What Netflix Customers Actually Think Of The Prices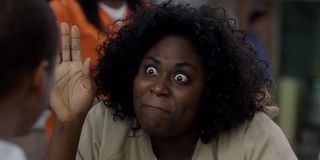 Online streaming services have, in recent years, become a nearly ubiquitous alternative to traditional television services. As of now, a subscription for streaming giant Netflix costs $7.99, but how do users feel about the pricing? Pretty good, really.
A recent analysis of Netflix users by Cordcutting.com indicated that an overwhelming majority of subscribers to the online streaming platform favorably view the current cost of service. Of the 500 Netflix users polled by the study, over three-quarters stated that they considered the service "fairly priced." By comparison, 20% of respondents found Netflix overpriced, and a mere 4.4% considered it underpriced. The study indicated that a primary reason for such responses comes from the fact that competitors – Hulu and Amazon Prime – are overpriced by comparison, making Netflix the best deal in their eyes.
Despite consumers' apparent happiness with current prices, the study also found that they would unfavorably view any increase of current subscription costs. When asked about the possibility of a 50% price increase, over 65% of respondents indicated they would discontinue their Netflix account, while roughly 90% stated they would cancel when faced with a double of the current fee.
With all that in mind, the study has some holes, making no mention of subscribers who use Netflix as a means of obtaining exclusive original content such as Daredevil or the upcoming film Beasts of No Nation. Also, the analysis only takes the opinions of current Netflix users into account, and as such cannot provide an accurate representation of people considering switching to Netflix, or those who currently don't use any such services.
Based on these results, it becomes apparent that, in terms of subscription fees, Netflix should hold steady – even if that means resorting to including ads on the site. As stated in the study, online streaming services have become the go-to alternative for people unwilling to pay for traditional television services such as cable, so keeping costs down for users should be the primary concern at this stage. When faced with the option of shelling out more money for commercial-free entertainment, and pausing for a paid ad while binging on The Unbreakable Kimmy Schmidt, some people seem to have made up their minds.
For now, Netflix has found a balanced pricing system that works for its existing users. They do not seem to have any plans to move forward with any potential subscription fee increases, at least here in the U.S., and based on these results, should likely not consider it anytime soon.
Originally from Connecticut, Conner grew up in San Diego and graduated from Chapman University in 2014. He now lives in Los Angeles working in and around the entertainment industry and can mostly be found binging horror movies and chugging coffee.
Your Daily Blend of Entertainment News
Thank you for signing up to CinemaBlend. You will receive a verification email shortly.
There was a problem. Please refresh the page and try again.