Why Game Of Thrones Won't Use Bran In Season 5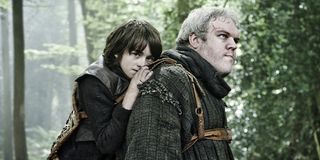 There are not a lot of Season 5 plot points that the cast and crew of Game of Thrones have gone on the record about. But this week Game of Thrones showrunner David Benioff explained exactly why Bran and his travel companions won't be in HBO's hit fantasy drama when it hits the schedule in the spring.
Benioff tells EW that he and other showrunner D.B. Weiss are attempting to maintain the continuity of the books and pushing Bran forward beyond all of the other characters just doesn't make any sense.
The news follows an interview given by Game of Thrones actor Kristian Nairn, who plays Hodor on the series. Back in September, Nairn literally stated he and Bran are actually not in Season 5, leading to much speculation as to why they wouldn't show up. We know that the writers have switched around details and changed timelines from the books on numerous occasions already (and will continue to do so in the future). This includes all of the stuff with Bran.
I can't fault Benioff's logic, here. Because the team pushed up Bran's story through Book 5 during Season 4, they need to give the characters a break, as--Slight Spoiler Alert--all Bran basically does after meeting the child of the forest is train on warging. I wouldn't exactly call that compelling TV—especially considering some of the other events we know will be going down.
We do know that Weiss and Benioff actually sat down with George R.R. Martin to talk about his ideas on where his yet-to-be published books will go following the events in A Dance with Dragons. So, the two men should have an idea of what Bran and Hodor's story arcs will be once they return to the show. However, those are details that the showrunners certainly don't want to leak, as well as details that they apparently don't want to get into until all of the other characters are caught up with the stories that have already been written in the books.
I'm assuming the reason they don't want to move forward with Bran's storyline would have something to do with the fact that it would cause a butterfly effect with some of the other storylines on the show. Though many of the characters live miles and kingdoms apart, they are locked into the same game, and in extension, the same story. But that's just my guess. Maybe Bran is just really, really boring.
New episodes of Game of Thrones will begin airing in 2015.
Your Daily Blend of Entertainment News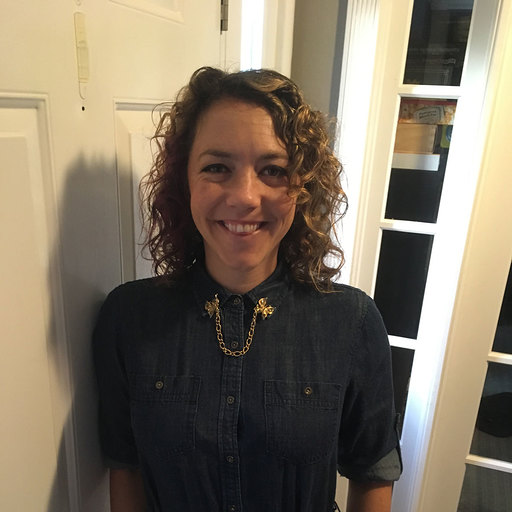 Reality TV fan with a pinch of Disney fairy dust thrown in. Theme park junkie. If you've created a rom-com I've probably watched it.