Why Netflix Users May Have To Wait Way Longer For Some Big Shows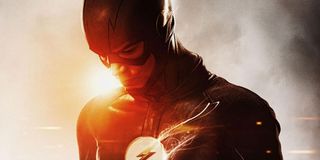 Netflix has been losing a lot of popular programming in recent months, instead choosing to focus more on originals. However, very soon the subscription streaming service may lose some of the biggest network TV programs it is currently paying for, and not because Netflix is alright with losing those programs. Instead, programs like Arrow, The Flash, Gotham and Supergirl might end up only being available years after they initially premiere on regular TV. If Time Warner goes through with the move, the DC-related content on Hulu would be majorly affected, as well.
It's been a week for big conference calls, and Time Warner was not immune to the trend. In the call, Time Warner CEO Jeff Bewkes said the company would like to withdraw the DC-related content from streaming services for several years after the episodes air on the likes of The CW and CBS. According to the AP, the company doesn't want to do this to keep people from watching older episodes, but would prefer people to be watching the shows on the networks they originated, if not live, then On Demand. While frequently On Demand offerings are only for the current season that is airing, the hope would be to put older episodes of shows like Arrow, etc. On Demand, as well.
Right now, the eight DC-related shows on TV can be viewed pretty quickly elsewhere, popping up on Hulu the day after they air (and disappearing shortly after). Netflix deals are a little different, with older episodes of shows being available on the streaming service and new episodes already getting added way later than when they air on TV. While this deal isn't set in stone, yet, the cable companies and networks have seen subscriber loss for some time now, and are finally looking at ways to fight for the traditional model.
Obviously, this would be a ploy to fight back against the streaming model and a big bet that people would still care enough to tune in even if they had to watch commercials. Right now cable is looking at ways to stay in the game and this is one of the few times a company has taken a big step to fight for cable service in a way that will be a detriment to those who subscribe to Netflix or Hulu—especially those who tend to watch shows like The Flash via those outlets.
Netflix has been working to expand into more original programming recently, not relying on contracts with the big networks to borrow their content after it's already aired. However, some people do use the streaming services to do precisely that: Watch big shows that have already aired. Thus, losing out on the DC stuff would be another big blow--especially if you are not a Marvel fan whose shows originate at Netflix. We'll let you know how this shakes out.
Amazing Race & Top Chef superfan with a pinch of Disney fairy dust thrown in. If you've created a rom-com I've probably watched it.
Your Daily Blend of Entertainment News
Thank you for signing up to CinemaBlend. You will receive a verification email shortly.
There was a problem. Please refresh the page and try again.