Chicago Fire: 6 Ways To Say Goodbye To Taylor Kinney's Severide (For Now) In Season 11
Taylor Kinney is stepping away from Chicago Fire for now, and here are some ways that the show could say a temporary goodbye!
Chicago Fire is still going strong at eleven seasons (and hopefully counting), with many of the original stars still on board at Firehouse 51. That said, Taylor Kinney will be temporarily stepping away from his longtime series in the back half of the current season, which means that Squad 3 will be missing their lieutenant. Severide's absence will undoubtedly pack a punch, but the big question now with Fire on a brief break is how the show will explain how and why he's suddenly gone, and there are some interesting possibilities.
News broke back in January that Taylor Kinney was stepping away from Chicago Fire for personal reasons, with the expectation that rewrites will be necessary to explain why Severide isn't getting his usual screentime. While fans can wish Kinney well in his time away from the spotlight, we can also speculate about how the show will say goodbye to his character... for now. He's expected to return after the leave of absence. Read on for some potential explanations!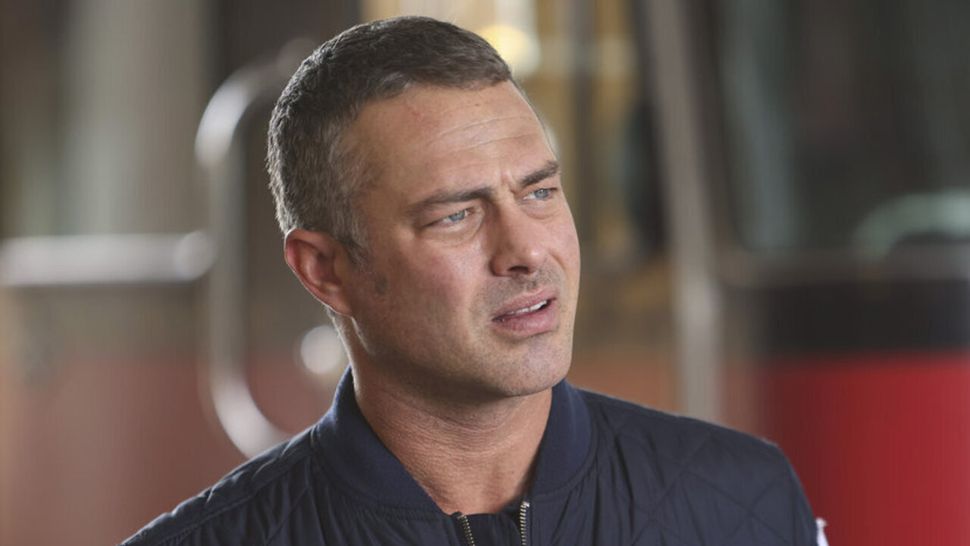 Severide Goes To Work With OFI
The most straightforward way to say a temporary goodbye to Kelly Severide would be for him to take a break from active duty with the CFD as Squad 3 lieutenant to help the Office of Fire Investigation. Most episodes of Fire are set at Firehouse 51, the scene of the crises of the week, and/or Molly's. If Severide is busy with OFI, it stands to reason that he could be hard at work with them rather than socializing, and Stella could give updates on what he's up to.
This is also a reason that already has a lot of setup, as he has pitched in with OFI frequently over the past few seasons, with a big save by clearing Van Meter's name. The show has established supporting players in his OFI stories, including Van Meter himself and Wendy Seager. Stella and Seager are even on good terms by this point, so sending Severide temporarily to OFI would fit with his Season 11 storyline so far and avoid doing him any actual harm. That said…
Severide Is Injured On The Job
As the lieutenant of Squad 3, Severide regularly tackles some of the most dangerous challenges that are featured on the show, including a recent dangerous bridge save that sent Taylor Kinney high up into the air to perform his own stuntwork, which prompted co-showrunner Derek Haas to state that Fire does the best stunts on television. If anything, it's almost harder to believe that Severide hasn't been seriously injured on a more regular basis than to believe that something does go wrong that lands him in the hospital.
The problem with this option is that early reports stated that Fire would do some rewrites to explain Severide's absence, not reshoots. If there is an incident that sends him indefinitely to the hospital/and or on medical leave, it would presumably have to happen off-screen or with a body double. Plus, Severide has been through enough lately. Why not a happier reason?
Severide Visits Casey
What happier reason than Severide taking a breather from the Windy City to go visit Casey in Oregon? Time and distance don't have to ruin their bromance, as proved by Casey returning to Chicago to serve as Severide's best man. The show said an easy enough temporary farewell to Brett back in Season 10 when she went to stay with Casey for several episodes. Plus, Severide had just about the closest connection to the Darden boys than anybody except Casey himself, so why not?
Honestly, this is an option that would make sense and be a lot happier than an injury or even taking a temporary desk job with OFI. Severide told Casey that he would miss him when he left, and Casey made it clear that there are plenty of fires to fight out in Oregon, so Severide could still work out there on a visit. The only real reason that this could be a bummer is that we wouldn't get to see Casey and Severide together again, especially after the recent Casey shout-out. Besides, Casey supposedly left for just three years!
Severide Visits His Family
While Severide has consistently faced complications in his life and career due to his dad, Benny Severide died years ago. His mother is still alive, however, and at least spoke with her son before his wedding, even though she couldn't attend in the flesh. They weren't terribly close for some time, especially after she said that Severide men shouldn't marry, but she changed her tune, telling her son that he deserves "all the happiness in the world."
Her words understandably made Severide emotional, and established a semi-recent tie between mother and son. If something happens off-screen that she needs him, it's not hard to imagine that he'd take a break from Firehouse 51 and even Stella to go and help her. Severide also met his half-sister Katie early on in the series. While she hasn't appeared on Fire for years, it's not out of the question that he'd go to see her. If there's a family emergency, however, my money is on his mom.
Severide Is Just Conveniently Off-Screen In Chicago
Who says that Severide has to leave Chicago for Fire to explain his absence? Maybe he could switch shifts temporarily, and therefore his story just wouldn't overlap with all the others at Firehouse 51. Stella could give updates about what she and her husband are up to at home, and we fans can just suspend our disbelief until he returns.
Now, is this the most likely explanation? I'd say no, but I won't rule it out entirely. After all, I for one would have preferred if Chicago P.D. just said that Halstead was conveniently off-screen for Jesse Lee Soffer's departure than what is currently happening with Halstead over on Fire's sister show, so I definitely wouldn't qualify this as a worst-case scenario of all the reasons.
A Twist That Hasn't Been Set Up Yet
While this may seem like a relatively unlikely option in light of all the already-established ways that Fire could write Severide out for Taylor Kinney's leave, if we look back to Season 10, Stella Kidd was absent for several episodes of Season 10 without much explanation, and only updates via Severide. The original reason (such as it was) was to promote Girls on Fire, and Fire was able to explore Severide's side of the story during the wait for Miranda Rae Mayo's return.
Admittedly, Severide going away somewhere for some heretofore unknown reason seems less likely now that he and Stella are married. Still, there's room for a twist that hasn't already been set up and would be news to fans once it actually happens in Season 11.
Honorable Mention: Severide Goes To Puerto Rico
Dawson went to Puerto Rico fairly abruptly at the end of Season 6 to explain actress Monica Raymund's absence, although the actress did return for a brief cameo in Season 7 to give Casey (and Dawsey fans) a bit of closure before her bigger return in Season 8. When Jon Seda's departure from Chicago P.D. as Antonio Dawson happened not too long after, I jokingly suggested that maybe he'd go to Puerto Rico like his sister.
To my surprise, that's actually what happened, and the reveal came on Chicago Fire. So, could I really speculate about another major character departure without pitching Puerto Rico? I've done it for just about every major departing One Chicago character since then! Halstead from P.D. didn't go in Gabby's direction (although some fans might have preferred that to Halstead deciding to rejoin the army), but I'm going to throw that out there for Severide.
In all seriousness, there's no saying just yet how Chicago Fire will accommodate Taylor Kinney's leave of absence and say a temporary goodbye to Severide, especially when no details have been revealed about which episode is his last before stepping away or when he could be back. Personally, my favorite theory is that he goes to visit Casey in Oregon for some best friend time, which is at least a nice reason to go without him in Chicago, can make sense, and wouldn't involve injury and/or heartbreak or Stella.
Chicago Fire returns to NBC from its brief break on Wednesday, February 15 at 9 p.m. ET, between Chicago Med at 8 p.m. and Chicago P.D. at 10 p.m. ET. If you want to revisit some of Severide's greatest hits, you can find the full series so far streaming with a Peacock Premium subscription.
Your Daily Blend of Entertainment News
Laura turned a lifelong love of television into a valid reason to write and think about TV on a daily basis. She's not a doctor, lawyer, or detective, but watches a lot of them in primetime. Resident of One Chicago, the galaxy far, far away, and Northeast Ohio. Will not time travel, but will sneak references to The X-Files into daily conversation.