True Lies TV Show: Release Date, Cast And Other Things We Know About The CBS Series
A new spin on a classic action flick.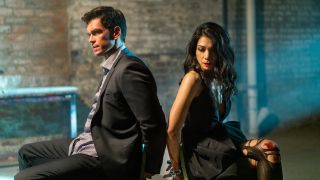 (Image credit: CBS)
Over the course of the past decade, CBS has produced multiple TV shows based on movies, with Training Day and Rush Hour being two that come to mind, and now that tradition will continue with True Lies. Inspired by James Cameron's 1994 blockbuster of the same name starring Arnold Schwarzenegger and Jamie Lee Curtis, the upcoming CBS TV show will see a new crop of actors bring to life those memorable characters with a new spin on one of the best action movies of all time.
If this is the first you're hearing about one of the most exciting shows debuting during the early part of the 2023 TV schedule, worry not, because we are about to break down everything we know about True Lies so far, including its release date, cast, and what it will and won't have in common with the movie on which it is based.
True Lies Premieres March 1, 2023 On CBS
The True Lies TV show is slated to premiere Wednesday, March 1, 2023, on CBS, the network has announced. The show was originally scheduled to make its broadcast debut a little less than a week earlier on February 23, 2023, but the release has since been pushed back a week.
At one point during the show's development period, the 20th Century Television production was believed to be coming to Disney+, but The Hollywood Reporter reported in May 2022 that True Lies had been given a series order on CBS instead.
Steve Howey And Ginger Gonzaga Lead The True Lies Cast
When True Lies opened in theaters in July 1994, it featured a cast headlined by Arnold Schwarzenegger and Jamie Lee Curtis. The TV adaptation of the James Cameron action movie (which itself was a remake of the French film La Totale!) will see Steve Howey and Ginger Gonzaga stepping in to take on the roles of Harry and Helen Tasker.
The True Lies cast also includes Omar Miller taking on the role of Gib, a character originally portrayed by Tom Arnold, Mike O'Gorman as Luther, Erica Hernandez as Maria, with Annabella Didion and Lucas Jaye playing the Tasker children, Dana and Jake, respectively. Other cast members include Carlo Rota, Andy Martin, Andrew Laing, and Beverly D'Angelo.
True Lies Follows Spy Harry Tasker As He Teams Up With His Wife, Helen, To Save The World, And Their Marriage
When the True Lies TV show lands on CBS on March 1, 2023, it will follow Omega Sector spy Harry Tasker as he deals with the fallout of his wife, Helen, finding out that he has been living a double life all these years. After Helen inadvertently becomes involved in an international mission, the spy agency recruits her to join Harry and his team on covert missions. But to make matters worse, the couple, whose marriage is given new life, is forced to keep their secret from their two children.
True Lies Is Executive Produced By James Cameron And McG, Who Has Long Attempted To Adapt The 1994 Action Movie
Even though James Cameron didn't write or direct the upcoming True Lies show (remember, he's busy making Avatar 3 and its potential sequels), the director of the 1994 film on which it is based is on board as an executive producer alongside McG, who has been trying to get the show off the ground for half a decade at this point.
McG has been attached to the project since as far back as 2016, according to Deadline, and the series was initially in the works over at Fox in the years before Disney's acquisition of 20th Century Fox and its various properties. Over the years, the show has gone through multiple iterations, with the Terminator Salvation director at one point slated to helm the pilot episode if things ever moved along with the script.
Later on, McG met writer Matt Nix on the Disney+ original series Turner and Hooch, and the pair hit it off and soon came up with the current version of True Lies.
True Lies Is Written By Matt Fix, Directed By Anthony Hemingway
The True Lies TV adaptation was written by Matt Nix , the TV writer and producer McG began working with on the set of Turner and Hooch a few years ago. Over the course of his career, Nix has also created shows like Burn Notice, the short-lived FX Marvel series The Gifted, while also serving as a writer on a list of others that includes The Comedians and APB.
McG was originally slated to direct the pilot episode of True Lies, but those duties have since fallen in the lap of Anthony Hemingway, a prolific TV director who has worked on some of the biggest shows of the past decade and a half. Hemingway's directing credits include an episode of The Wire Season 4 (a favorite of the show's cast), multiple episodes of True Blood, Treme, and American Crime Story. Prior to that, Hemingway served as an assistant director on shows like Oz, Law & Order: Criminal Intent, and The Corner.
The True Lies TV Show Will Be Doing Its 'Own Thing'
The True Lies TV show sounds a lot like the premise of the 1994 summer blockbuster, but this won't be a shot-for-shot recreation of the movie. During an August 2022 interview with ScreenRant, the show's star, Steve Howey (he's playing the role made famous by Arnold Schwarzenegger), explained that the CBS action series will be doing its "own thing" upon its debut, elaborating:
How much the True Lies TV show differs from the movie version remains to be seen, but the idea of taking liberties with material like this could be a refreshing shift for small-screen adaptations moving forward.
True Lies premieres Wednesday, March 1, 2023 on CBS, and will also be available for anyone with an active Paramount+ subscription.
Your Daily Blend of Entertainment News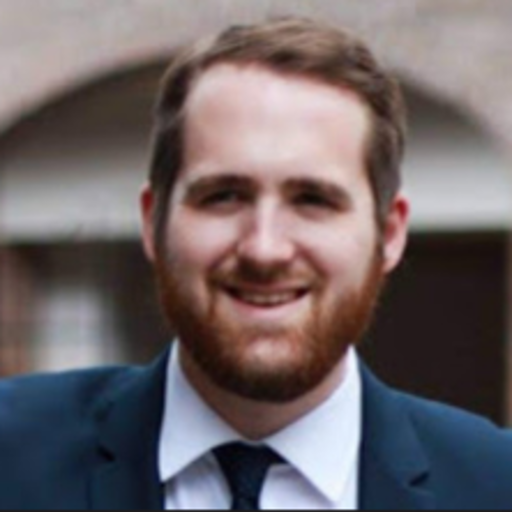 Philip grew up in Louisiana (not New Orleans) before moving to St. Louis after graduating from Louisiana State University-Shreveport. When he's not writing about movies or television, Philip can be found being chased by his three kids, telling his dogs to stop barking at the mailman, or yelling about professional wrestling to his wife. If the stars properly align, he will talk about For Love Of The Game being the best baseball movie of all time.