Why Pokemon Sun And Moon Has Been Releasing So Many Teasers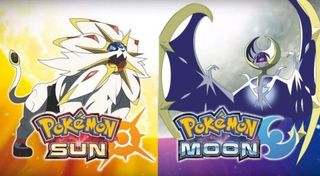 (Image credit: Nintendo)
Nintendo and the Pokemon Company have been drip-feeding gamers with a lot of Pokemon Sun and Moon trailers to help acquaint them with the new island, the new Pokemon, and the new gameplay mechanics. Well, there's a reason they've been so generous with information and media assets for the upcoming Nintendo 3DS titles.
The producer of Pokemon Sun and Moon, Junichi Masuda, and the director of the game, Shigeru Ohmori, have been putting in time on the media promotion trail to hype up the upcoming Nintendo 3DS titles, and Nintendo Everything caught wind of an interview they did recently with GamesTM, where Masuda explained exactly why they've been so fervent with releasing content, doing interviews and drip-feeding the public lots of new details about the upcoming games, saying...
It's an interesting take on Pokemon Sun and Moon, but there's a couple of things to break down from Junichi Masuda's take on promoting a game and keeping the public interested.
The first thing that comes to mind is how Bethesda only announced Fallout 4 the year it was due for release and they unveiled practically all of the important details during a half-hour stage presentation at E3. From there, they had a simple series to promote the game leading up to release to detail the mechanics and functionality. They were quite modest in the promotion, leaving most of the grunt work to the media.
In some cases there are games that are overexposed... games that have tons of media hype and promotion riding on them, a little like the original Watch Dogs, which did manage to sell millions of copies, but also left a pretty bad taste in the mouths of gamers.
There needs to be a fine balance when it comes to promoting a game. Overexposure could result in people feeling as if the developers over-promised and that the game didn't deliver. Underexposure could result in gamers simply not knowing the game exists.
In this particular case, I think Nintendo and the Pokemon Company are playing it right down the middle. They see all the hype and interest and user engagement generated from Pokemon Go (something Junichi Masuda mentions in the interview with GamesTM) and in a way they're capitalizing on that by keeping Pokemon Sun and Moon in the consciousness of gamers as often as possible with small teasers here and there.
I think this method of promotion has actually paid off quite well given that Pokemon Sun and Moon are Nintendo's most pre-ordered games. If that translates well into huge day-one profits then expect Nintendo to further hone their craft when it comes to marketing, especially since it's always been one of their biggest weaknesses.
Your Daily Blend of Entertainment News
Staff Writer at CinemaBlend.