Nintendo Skipping E3 Press Conference, Again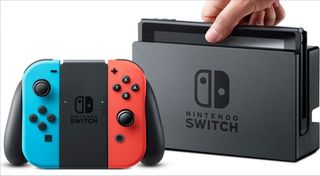 (Image credit: Nintendo)
One of the things a lot of people were looking forward to this year from Nintendo was a traditional stage press conference from Nintendo. A lot of people feel as if Nintendo has really gotten back into the thick of the console war with the super-success of the Nintendo Switch. Well, you're in for a rough bit of news if you were holding out hope for a press conference at E3.
According to a Nintendo investor briefing, the company's CEO Tatsumi Kimishima revealed that they will not be holding a press conference at this year's E3 in Los Angeles, California. Kimishima did not specify what Nintendo would be doing in place of the stage conference, but it's likely that they will stick to using the Nintendo Direct method, which seems to be the preferred method by a lot of gamers anyway.
However, the Nintendo Direct's have sort of lost their luster since the passing of previous CEO, Satoru Iwata. The reason he made the Directs so good was due to his off-kilter humor, and the fact that Iwata was a real gamer and legitimately cared about the progress and evolution of the gaming industry. Iwata was also a game designer, and moved up through the ranks through hard work, creative ingenuity and the love of the industry that he and Shigeru Miyamoto, Eiji Aonuma and others at Nintendo helped shape into what it is today.
Even still, Polygon notes that Nintendo hasn't held an E3 stage conference since 2012, five years ago. The company has been focusing instead on directly communicating with their market demographic, and using the Nintendo Directs on YouTube to communicate those messages across.
It is disappointing that Nintendo won't be attending E3 in a stage conference capacity, leaving Sony, Bethesda and Microsoft to take over those duties.
Nevertheless, within the investor note, Kimishima explains that they may be focusing their E3 efforts this year on third-party support. He mentions that a lot of studios have interest in the Switch and some of its unique capabilities and features. We do know that Bethesda, Square Enix, Take-Two and other studios have definitely taken interest in the Switch, with upcoming games like NBA 2K18 and Electronic Arts' FIFA 18 set to release on the system later in the year. But maybe we'll be shocked and surprised with other games as well this June when E3 gets underway.
This news about Nintendo forfeiting the stage conference is seen as a big blow, because many feel they need as much positive momentum as possible to help bolster the sales for the Switch throughout the rest of the year. While the Switch has a strong sales start right now, there's no telling if it's just a consumer fad at the moment and after 3 through 5 million SKUs being moved the early adopters fade and the system becomes ignored. They will definitely need to ensure that there's software made available in a consistent enough manner to keep gamers coming back for more, or luring in new consumers.
While forfeiting a stage conference at this year's E3 isn't a major deal breaker, it does put a slight damper on the expectations from the core audience about what to expect from Nintendo.
Your Daily Blend of Entertainment News
Staff Writer at CinemaBlend.