How Often Xbox Game Pass Will Get New Games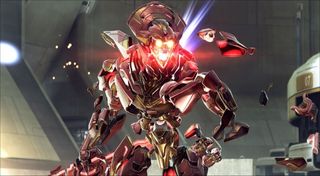 (Image credit: Microsoft)
The Xbox Game Pass is currently available right now and gamers interested in checking it out can do so for two weeks... for free. But what happens after that? What happens when it's time to chuck out $9.99 a month? Will the content be there to justify the price? Well, we learned exactly how many new games will arrive each month.
During the Xbox Daily E3 interview, senior product manager Dennis Ceccarelli explained...
In addition to everyone being worried about how many new games would be added to the Xbox Game Pass, there's been an equal amount of worry about whether or not games will stay in the catalog.
According to Ceccarelli, the first series of games currently available on the Xbox Game Pass will last up until near the end of the year. Some of the first games will leave in November. The rest of the library will supposedly stay longer than that. This means that some of the current games are only available for just a little under six months.
At present, you can actually give the Xbox Game Pass a test run right now without laying any money down on the service. The free trial grants you access to 14 free days of the service. The Xbox Game Pass is oftentimes compared to Netflix in its operation given that it allows gamers to access and download any of the games from the Game Pass library without paying extra or requiring any other special requirements once you sign up for the service.
At the moment, you can access a lot of big name games and indie titles alike, including games across both the Xbox 360 and Xbox One. There are featured games like Halo 5: Guardians and NBA 2K6, along with Payday 2: Crimewave Edition and _Saints Row IV: Re-Elected. _
There are also plenty of Xbox 360 games available as well, ranging from classics like King of Fighters 98 and Tekken Tag Tournament 2. Remasters and PC ports also make the cut, such as DmC: Devil May Cry Definitive Edition and Layers of Fear. There's even a bevy of sports games available like WWE 2K16 or off-kilter games like D4: Dark Dreams Don't Die.
Some of the games may only be around for the next five to six months, but if they keep adding five new games every month, surely it should be able to compensate for whatever games are coming out of the cycle this November.
There's a lot of excitement from gamers who don't have the time or money to buy a lot of newer or older titles in order to fill out their library. For $9.99 a month it's possible to play through games you might not have ever considered buying, whether new or used.
On the downside, however, there's really no guarantee how long some of these games will be available, and just like with Netflix there's the issue where one month you could be playing something and then the next month, it goes kaput. Although, Microsoft has sweetened the deal even more by opening up discounts for those with an Xbox Game Pass, so if you really enjoy a game it's also possible to buy it to own. The Game Pass is available right now for those who want to give it a test run.
Your Daily Blend of Entertainment News
Staff Writer at CinemaBlend.
Your Daily Blend of Entertainment News
Thank you for signing up to CinemaBlend. You will receive a verification email shortly.
There was a problem. Please refresh the page and try again.