See How Stunning Witcher 3's Graphics Look With The Latest Mod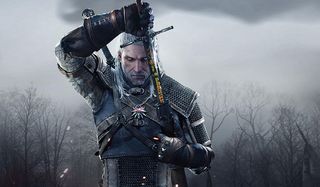 If you've been playing The Witcher III: Wild Hunt on PC, then you've likely been playing with mods. And if you haven't been playing it with the "HD Reworked Project" mod, then you'll want to get that plugged in with a quickness. It takes an already beautiful game and makes it even more breathtaking.
The latest update to the HD Reworked Project mode for Witcher III on PC has gone live and, if you take a look at the footage above, we think you'll agree that it's pretty impressive. This mod comes to us from Halk Hogan, and this latest update brings it up to version 4.6.
Along with all of the graphical changes made to Witcher III in previous versions of the mod, Hogan explains that he has now reworked most of the game's stone walls, wood, roofs, water and various other bits and pieces like anchors, grain, sacks, rocks, etc. As Hogan has previously pointed out, he didn't set out to change the game so much as make it look better than ever without altering the "original vision." In other words, you won't find any beast replaced with My Little Pony here, or sound files replaced with Macho Man shouting "oh yeeeeah!"
The video is primarily composed of before and after screenshots of various scenes from The Witcher and the improvements are instantly recognizable. Again, the game was no slouch in the graphics department to begin with, but Hogan's patch has cranked the dial all the way up to 11. Everything looks more realistic, as if pulled directly from nature or crafted by actual tools. A lot of the shininess has been removed, too, with more realistic lighting bouncing off of more realistic surfaces. Some of this stuff is photorealistic.
But rather than reading me going on and on about how nice those rocks look, you could always just dive into some of the video yourself. You don't have to watch all 10 minutes to get the full picture. Just jump into a random point and watch some of the comparative transitions unfold. It's really, really impressive.
Stuff like this never ceases to amaze us. These folks clearly have talent, and they choose to funnel it into passion projects geared toward their favorite games. Part of the reason games like Grand Theft Auto V and Skyrim have remained so relevant is because so many devoted modders keep rolling out content like this. Our only hope is that it all leads to a job offer from an actual developer, because some of these folks clearly need an outlet for their talent.
So, what do you think of this latest HD Reworked update for The Witcher III? If you've been playing the game with the mod active, let us know your thoughts in the comments below.
Staff Writer for CinemaBlend.