Freddy Krueger May Be Coming To Dead By Daylight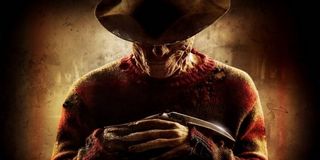 (Image credit: New Line Cinema)
Some convincing evidence has surfaced ahead of the latest update for Behavior Interactive's Dead By Daylight, potentially (and strongly) indicating that the classic horror icon from A Nightmare On Elm Street could be joining the cast of playable villains in the asymmetric multiplayer survival game.
GameRant goes through the available evidence that has been dug up by data miners, who have been diving deep into the multiplayer survival game. Some of the things they found seem to strongly indicate that Freddy Krueger may be joining the cast soon... how soon? Possibly in the next upcoming DLC pack.
Data miners discovered a nickname within one of the files for a new villain named "The Sandman". For those of you unfamiliar with that name, it's typically used for relating to people of a dreamlike (or nightmarish) nature. If that doesn't seem very convincing, the next part definitely will: the miners discovered that "The Sandman" will use a clawed glove and will have an ability called Dreammaster. I mean, at this point it's a little hard to deny the fact that it seems like Dead by Daylight could be receiving the clawed-killer from A Nightmare on Elm Street, eh?
However, if that information still seems too tenuous to make the connection between Freddy and the game, there's even more evidence. The song that the little girls would sing in the films was picked up in a voice clip for "The Sandman". The voice over files were ripped and uploaded to Dreezy 1080p's YouTube channel, where you can listen to a minute and a half of "The Sandman" grunting, killing, and panting.
It's a little hard to deny the connections at this point. Additionally, Behavior Interactive have been putting in the time and effort to land quite a few licensed movie villains, including Leatherface from Texas Chainsaw Massacre, and Michael Meyers from Halloween. It would only make sense that the developers would attempt to get Freddy Krueger to join the mix.
It's a real shame because Jason is starring in his own Friday The 13th: The Game, and with all these horror movie icons making a comeback in video games, it's such a shame that we don't get a proper Freddy vs Jason showdown. A lot of people hoped that Jason and Freddy would both be available in Mortal Kombat X, but sadly even though Freddy was available in the previous Mortal Kombat game, only Jason and Leatherface were available in Mortal Kombat X. So fans still haven't been able to do a proper Freddy vs Jason since the movie came out back in 2003.
I'm a little shocked that Behavior hasn't attempted to lockdown the rights to Pinhead from Hellraiser. He's still one of the most frightening movie villains to ever grace the silver screen.
Nevertheless, it almost seems inevitable at this point that Freddy Krueger may be arriving in Dead by Daylight to churn up a few frights and put some scares into your late night gaming habits just in time for Halloween.
Your Daily Blend of Entertainment News
Staff Writer at CinemaBlend.