Former Employee Claims He Was Sexually Harassed At Naughty Dog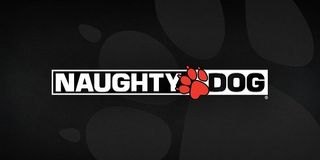 This weekend, former Naughty Dog employee David Ballard took to Twitter with accusations that he had been sexually harassed by a project lead while working with the studio. A day later, Naughty Dog has posted a response refuting the claims.
On Oct. 14, Ballard posted a series of tweets explaining why he no longer worked at Naughty Dog. The tweets include some very serious accusations, with Ballard adding that recent events in the TV and film industry have encouraged him to finally tell his story. For those not following the latest headlines, Hollywood producer Harvey Weinstein has been accused of everything from sexual harassment to rape in recent days, leading to his firing and an outpouring of claims stacking against him.
Ballard kept his claims pretty straightforward when it comes to Naughty Dog, the developer known for games including the Uncharted series and The Last of Us. Ballard himself is included in the credits of four Naughty Dog games.
According to Ballard's claim, he was sexually harassed by a Naughty Dog lead in late 2015 and, after that, his "work environment became extremely toxic." Ballard goes on to say that he had a breakdown at work in February of 2016 and, when Sony PlayStation HR got involved, he shared his story. Ballard states that he was fired the next day, given the reason that the company "was moving in a different direction" and that he was no longer needed.
Ballard then states that he was offered $20,000 to simply accept the termination and sign a letter agreeing to keep quiet about the incident. He says that he declined to sign and has been unemployed for 17 months. When asked about his time at Naughty Dog during interviews, Ballard states that he usually plays it off as being burned out by the crunch. Now, however, he has chosen to speak out.
There are always multiple sides to these types of stories, and Naughty Dog has today offered theirs. We imagine this will be an evolving situation but, for now, the developer has posted on its blog stating that they are aware of the accusations and have looked into it.
The statement goes on to explain that Naughty Dog and Sony Interactive Entertainment strive to maintain a safe workplace.
These types of situations are tricky to navigate, but extremely important to take seriously. We hope to hear details concerning Naughty Dog's investigation into the matter.
Your Daily Blend of Entertainment News
Staff Writer for CinemaBlend.