What's Coming To PlayStation Plus For November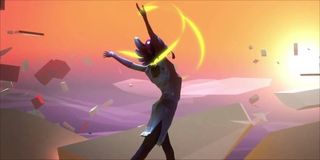 (Image credit: Sony)
Sony rolled out the official list of games coming to PlayStation Plus in November for those who are subscribed to the premium PlayStation service. PS Vita, PS3, PS4 and PSVR gamers will all have something special to dive into throughout the month of November thanks to the free PS Plus games made available.
The list was rolled out over on the PlayStation Blog, and it contains the following games:
Until Dawn: Rush of Blood -- PSVR
Worms: Battlegrounds -- PS4
Bound -- PS4
R-Type Dimensions -- PS3
Rag Doll Kung Fu: Fists of Plastic -- PS3
Dungeon Punks - PS Vita
Broken Sword 5: The Serpent's Curse (Episode 1 & 2) -- PS Vita
Instead of the typical six free games for PlayStation Plus subscribers, there are now seven free games, including the special addition of Until Dawn: Rush of Blood for the PlayStation VR headset. The game won't be available for PS Plus subscribers with the rest of the six games at the start of November, but instead it will be made available starting November 7th. The game will be available all throughout the holiday season leading into next year, where the free promotion will wrap up on January 2nd, 2018.
Until Dawn: Rush of Blood is actually one of the few, quality-made VR titles that's currently available for the PlayStation VR that's worth the price of entry. The game gives you an on-rails shooting gallery experience set with a horror theme park based on Super Massive's Until Dawn. The connection between the two games are superficial at best, but the graphics and solid gameplay really help make it a solid gaming experience.
In addition to Until Dawn there's also Worms Battlegrounds, another entry in the long running series that brings the explosive, environmentally hazardous destruction of Team17's franchise to PS Plus gamers... for free.
Next on the list is the music-platformer, Bound. The game is themed after a psychedelic environment where players run through a rhythmically engaging world as a character who uses ballet to traverse the environment. It's a very unique and distinctly designed game where it combines traditional platforming with the grace and flowing momentum of modern dance.
R-Type Dimensions is a bullet-hell arcade game for the PS3. If you missed out on the game back when it came out several years ago, you can get a hold of the free edition available through this month's PS Plus offerings.
Rag Doll Kung Fu: Fists of Plastic is a throwback fighting game featuring many of the classic martial artists from the 1970s, '80s and '90s doing battle in 2D environments. The PS3 title is very similar to Super Smash Bros but with ragdoll physics-based combat resting at its heart. The game is well over a decade old, so it's something a lot of people probably missed when it first came out.
The last two games on the list are for the PlayStation Vita. Dungeon Punks is a cross-buy title for PS Vita and PS4, so you'll be able to play the game on both platforms. It's a side-scrolling beat-'em-up. And Broken Sword 5 is a point-and-click adventure game for those of you out there who would like something a little less violent to fill out your library.
Staff Writer at CinemaBlend.
Your Daily Blend of Entertainment News
Thank you for signing up to CinemaBlend. You will receive a verification email shortly.
There was a problem. Please refresh the page and try again.