Overwatch Is Available For Very Cheap Right Now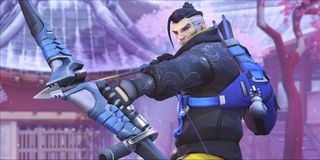 (Image credit: Blizzard)
Blizzard has currently discounted Overwatch on PC for gamers looking to get their hands on the team-based shooter at a discounted rate. The game is also discounted slightly for Xbox One and PS4 gamers as well throughout the holiday season.
Gamespot is reporting that you can get the PC version of Overwatch for 50% off the normal price from the Battle.net store. This means that you can grab a copy of the game for only $20 instead of $40. Additionally, you can get the GOTY edition of Overwatch for $30, which not only contains the base game and all the standard game modes and heroes, but also features additional cosmetic items as well.
The GOTY edition actually contains over 10 bonus loot boxes, additional Overwatch hero skins (including the original strike force outfits) and a bonus unlock for Heroes of the Storm featuring Tracer. There's a baby Winston pet that is also included in the package for World of Warcraft users, and you can use Mercy's wings in Diablo III for all your demon-slaying adventures. Additionally the Game of the Year Edition comes with a StarCraft II portrait pack and a Hearthstone card pack. So technically if you play a bunch of Blizzard games the GOTY edition will give you a bunch of extra goodies to use in Blizzard's other titles.
If you're not gaming on PC, you can also pick up discounted versions of the game for home consoles as well from Amazon and Best Buy. If you have a Gamers Club membership at Best Buy, you can get the game for $24 instead of paying $30 for the GOTY edition. Alternatively, the Xbox Store and PlayStation Store have versions available for $30 as well.
This all comes on the heels of the game recently receiving a holiday update with winter-themed skins and gear for the heroes in the game. For instance, Hanzo received an outfit based on how he appeared in a comic from last year. Some fans weren't entirely keen on the outfit that Blizzard put out this year because it wasn't quite the same as it was last year, but Blizzard was quick to address the change.
Other characters like Ana have received a legendary skin such as the Snow Owl, which allows her to camouflage into the background while dressed like a... well, a snow owl. Bastion has a new skin as well called "Avalanche", which is a blue and white livery. Junkrat has some beach gear for his winter outfit, while Roadhog has a fisherman getup, Sombra has a very mystical looking rime skin and Soldier 76 has an alpine suit.
The current winter event is taking place right now, which will allow Overwatch gamers to hop into the game and unlock some new skins and partake in the current team-oriented events taking place throughout the holiday season. If you were curious about getting in on the action, you can pick up a digital or physical copy of the game right now from the aforementioned outlets at a discounted price for PC, PS4 or Xbox One,
Your Daily Blend of Entertainment News
Staff Writer at CinemaBlend.
Your Daily Blend of Entertainment News
Thank you for signing up to CinemaBlend. You will receive a verification email shortly.
There was a problem. Please refresh the page and try again.