Blizzard Is Ending Support For Some Older Operating Systems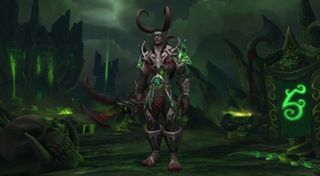 (Image credit: Blizzard Entertainment)
As additional operating systems become standard, older legacy systems become obsolete. While Microsoft has already given up support on some systems, developers are starting to follow suit, giving gamers a heads-up that their old legacy systems will no longer be supported.
Over on the official Battle.net forums, community manager Spyrian explained that their games will no longer work on Windows XP and Windows Vista starting later this year. No specific dates were given. The games that will stop being supported on XP and Vista includes World of Warcraft, StarCraft II, Diablo III, Hearthstone, and Heroes of the Storm. Essentially, their slightly older titles with online support will no longer work on those legacy systems.
Spyrian notes that Microsoft has long since stopped offering support, updates, and fixes for Windows XP and Windows Vista. They first announced that they were ceasing support for XP back in 2009, and a few years later in 2012 they announced they would stop supporting Windows Vista. Blizzard, however, continued to offer support for these systems given that they saw a large amount of their users still using these systems. It's not surprising given that Windows XP was fairly stable for the longest, and was one of the more reliable operating systems from Microsoft.
So what happens later this year when Blizzard officially stops supporting XP and Vista? Well, Spyrian doesn't beat around the bush... the games simply stop working. You won't be able to play World of Warcraft, Hearthstone, StarCraft II, Diablo III or Heroes of the Storm anymore.
On the upside, it's noted that the updates that will cease support for the older operating systems will be staggered, so it's not all going to happen all at once. They will be releasing public notices to gamers so they know exactly when the support will end.
While this may not seem like such a big deal, it's actually going to be a huge inconvenience for gamers running older desktops and laptops. See, not only does Microsoft stop support for older operating systems but they also stop selling licenses for older operating systems as well. This means that if you want to continue playing a game like World of Warcraft on an old laptop or desktop, and you don't meet the requirements to install something as taxing as Windows 10, you'll have to upgrade to something in between like Windows 7. However, in order to purchase a new version of Windows 7 you'll have to find it from on places like eBay or possibly a third-party reseller on Amazon. It can be pretty expensive and can sometimes turn out to be a real hassle.
Microsoft usually puts this kind of roadblock in place to force users to upgrade to the latest OS, in this case, that would be Windows 10. Blizzard has actually gone over and beyond in offering support for Windows XP for eight more years than they needed to, and have offered support for Windows Vista for five more years than was necessary.
There's really no telling exactly how many people will be affected by this change from Blizzard, but expect some complaints from gamers playing some of the more popular titles like World of Warcraft or Hearthstone to make their voices heard leading up to the final dates of operation for Blizzard's titles on Windows XP and Windows Vista.
Your Daily Blend of Entertainment News
Staff Writer at CinemaBlend.