Twitch Now Has As Many Viewers As Some Cable TV Stations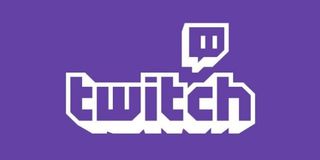 (Image credit: Twitch.tv)
The exorbitant rise of streaming content isn't just relegated to Netflix, Hulu and Amazon TV. Live-streaming and streaming culture is also taking video games by storm, including bolstering massive viewership numbers for services like Twitch, which now has as many viewers as some cable TV stations.
Business Insider is reporting that on average Twitch has approximately 1 million viewers at any given time. The live-streaming service hosted on average around 962,000 people throughout January, peaking close to 1 million.
According to the report, this likens Twitch to the equivalent viewership of MSNBC, CNN, Fox News and even ESPN.
Macquarie Capital analyst Ben Schachter mentioned to Business Insider that in 2017 the total daily viewership for Fox News and ESPN peaked around 1.5 million, where-as MSNBC totaled around 885,000 viewers a day, and CNN topped out on average at 783,000 viewers. This means that Twitch viewership peaked above CNN and MSNBC, but was just below Fox News and ESPN.
Numbers are increasing after Twitch recently made the change to allow more than just video games to be streamed on the network. Following the purchase from Amazon, Twitch has slowly been incorporating more unique options into the service, including allowing people to do things that you wouldn't expect on a live-streaming service. For instance, as part of expanding the breadth of the live-streaming options, Twitch showcased a bunch of Bob Ross' The Joy of Painting from PBS.
This has led to a number of users live-streaming how-to guides for things like drawing, animated art, 3D sculpting, and even cooking.
The Twitch.tv service has steadily climbed in both content and viewership since its debut back in 2011. Back in 2014 the service was acquired by Amazon, and managed to explode over the last several years, bringing in a number of interesting personalities who have helped drive massive traffic to the site, including people like Dr. Disrespect, who was one of the original streamers that made PlayerUnknown's Battlegrounds a household name for gamers in the live-streaming scene before it became the biggest selling game of 2017.
What we don't get to find out is exactly how the numbers break down. For instance, how many people are streaming games versus real life content and what's the viewership difference between the two? We also don't get to find out how the most popular channel numbers break down in comparison to cable TV viewership. We also don't get any numbers on the platform differentials. For instance, what's the ratio between streamers on the Xbox One, PS4 and PC compared to other platforms? And which of the three platforms generate the highest viewership numbers? Those kinds of numbers can be very illuminating, especially for gauging just what the growth scale is like for Twitch. But sadly Amazon and Twitch keep a lot of the figures close to the chest.
However, given that Netflix is putting a stomping to cable TV subscription numbers, it's no surprise that an outfit like Twitch is also gaining more influence than traditional cable television outlets.
Your Daily Blend of Entertainment News
Staff Writer at CinemaBlend.