Zynga Signs Huge Deal To Produce Star Wars Mobile Games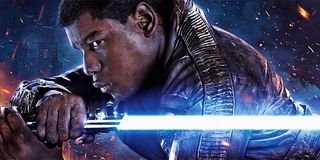 It looks like more Star Wars games are in development for mobile platforms and, based on a recent deal, the folks at Zynga will be doing the heavy lifting. If Disney wants to take a bigger bite out of the mobile market, it makes sense that they'd partner with one of the biggest names in the industry.
The Hollywood Reporter is, um, reporting that Disney and Zynga have penned a deal for the game publisher to bring a new Star Wars game to the mobile market. We know that this is a multiyear agreement, but no further details about the arrangement are available at this time.
According to the report, Zynga will rely on its U.K.-based team at NaturalMotion to develop the game, though there's no telling what type of game it will be or when we can expect it to launch.
As part of this new agreement, Zynga/NaturalMotion will be taking control of Star Wars: Commander, which was developed by Disney back in 2014. The game continues to draw a decent audience, so hopefully NaturalMotion will have some fresh ideas to help breathe new life into the community. Commander is a real-time strategy game, so we feel pretty confident that the new Zynga-led game won't fall into that same category. Still, we're curious to see what the team comes up with. We figure you could bolt Star Wars onto just about any of the usual mobile genres, but we're hoping to see something unique. Mobile MOBAs and RPGs are pretty popular right now, so those seem like a couple of interesting options.
For those of you who don't follow mobile gaming, Zynga is the team responsible for older hits like FarmVille and Words with Friends, as well as more recent games like Zynga Poker and CSR Racing. They've been pretty quiet on the new game front for a while now, though, so we figure this deal will serve as a nice boost for the company.
Given Disney's recent luck with video games, we figure they put a lot of thought into deciding to partner with Zynga. While Star Wars Battlefront II has evolved into a pretty great shooter over the past year, it began life under a cloud of controversy due to some extremely poor development choices on the part of EA. Here's hoping Zynga has learned from those mistakes and is aiming to make a new Star Wars game that offers the requisite microtransactions, but nothing that exploits the players its supposed to be entertaining.
Since we'll likely be waiting a while before NaturalMotion reveals its Star Wars game, feel free to drop your wish list in the comments below. What type of game would you like to see given the mobile treatment? A racer, perhaps? Or what about a retro-inspired platformer? Could they go the altered reality route like Pokemon or The Walking Dead? Place your bets now.
Staff Writer for CinemaBlend.
Your Daily Blend of Entertainment News
Thank you for signing up to CinemaBlend. You will receive a verification email shortly.
There was a problem. Please refresh the page and try again.