Seattle Police Hope To End Swatting Tragedies With Database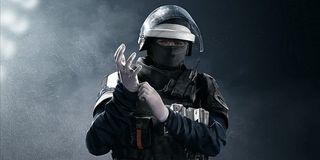 With swatting incidents still popping up from time to time, the Seattle Police Department has come up with a measure they hope will help prevent additional "pranks" from turning into legitimate tragedies. The measure allows folks to opt-in to a potential swatting database, with the hope being that officers will then proceed to a reported incident with a different mindset.
This news comes to us from Ars Technica (via Gameinformer), which is reporting that the Seattle PD has implemented a measure to help prevent swatting that's so simple, it's surprising it has taken this long to go into practice. While their plan certainly won't stop swatting from taking place (perhaps more severe penalties that stick would serve as a solid deterrent), the hope is that it will help prevent these instances from leading to more dramatic outcomes.
First, for those who are unaware what swatting is, it's the practice of calling the police department and reporting a crime severe enough to get the SWAT team to respond, such as kidnapping. This primarily takes place in the world of streamers, specifically folks who stream while playing video games. While this isn't always the case, the plan is usually to report the crime and witness the incident unfold while a person is streaming. The motivation is typically petty grudges from a lost match or an ongoing feud. Hard to believe, but some people think it would be hilarious to watch their rival, mid-stream, have the police bust through their door and restrain them all because they beat them in Call of Duty or Fortnite.
The issue, obviously, is how horrendously irresponsible and illegal this is. In fact, swatting has resulted in things such as damaged property and, as recently as last year, loss of life. A swatting attempt led to the death of Andrew Finch, of Kansas, as he lived at the previous address of the person a group of individuals were trying to swat.
While Seattle's new measure probably wouldn't have helped in that situation due to it being the wrong address, the hope is that it will at least cut down on the number of incidents going horribly wrong. In short, individuals who feel they might become the target of a swatting attempt can register their address with the police department. If you're a streamer living in the area, it might not be a bad idea to contact your local authorities and look into the process. Apparently, all you have to do is submit your details and make it clear that you have "swatting concerns" and, once you have been approved, you'll be added to their database.
The Seattle PD has made it clear that being in the database will not change their standard procedures, so they will still respond to these addresses even if they are included in the database. The idea is that, if you're in the database, they will be able to proceed with the mindset that you are a potential victim of swatting.
Staff Writer for CinemaBlend.
Your Daily Blend of Entertainment News
Thank you for signing up to CinemaBlend. You will receive a verification email shortly.
There was a problem. Please refresh the page and try again.