Microsoft Is Reportedly Working On A New Webcam For Xbox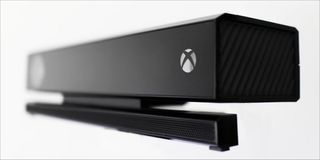 Talk about a brand new Xbox has only picked up in recent times. A lot of gamers are under the impression that Microsoft will be announcing a new console soon to join the ever-growing family of game consoles. However, before we get a new console, there are reports going around that we could be seeing a new webcam for the system first.
Over on Thurrott, the outlet is reporting that a couple of sources close to Microsoft revealed to them that the firm is working on a new 4K-capable webcam for Windows 10 PCs and the Xbox One. These webcams are supposed to be released at some point in 2019.
Thurrott believes that the new webcam could be attached to the release of the new Surface Hub 2. The USB-C camera is supposed to make it where you can mount it easily or attach it to a device and use multiple cameras for video recording.
Obviously, the most pressing question most people probably have is: What about the Kinect 2.0?
Thurrott brings out the salient point that the camera is likely going to be a replacement for the Kinect 2.0, and offer Xbox owners a way to record video messages, or video chat, or take profile pictures from the comfort of their couch. What we don't know is what happens to the Kinect for those who already have one equipped.
The device wasn't very well-received, thanks to its attachment to a lot of the spying protocols that had become public at the time, due to leaks from people like Edward Snowden. It was revealed that various government spying programs were making use of private webcam data, and that the Kinect was part of one of those programs. Microsoft denied being part of those programs, however.
The privacy concerns could have been overcome if maybe there was some sort of additional functionality or features attached to it that made the gameplay experience more dynamic. It could have garnered a much longer shelf life. Unfortunately, Microsoft didn't really do anything with the Kinect.
There were a few games that made use of it, like Kinect Sports Rivals, the Xbox Fitness app, and Fantasia: Music Evolved, but there wasn't much else that really warranted its use.
Eventually, Microsoft phased out the inclusion of the device with the core package, and then stopped supporting it altogether. Years later, Microsoft seems to be trying its hand at a webcam device once more. One must wonder if it will just be for video chats and social connectivity or will Microsoft attempt to do something more with the webcam functionality? We've seen games like Star Citizen make use of webcams in neat ways with the FOIP, so that's a possibility.
However, given that Microsoft seems more intent on building out a software library than hardware peripherals, it's likely that the webcam will simply be a basic device that shares interconnectivity between Windows 10 devices and the Xbox One family of systems.
The webcam is supposed to be released at some point in 2019, which means that it will likely be announced at some point in early 2019.
Staff Writer at CinemaBlend.
Your Daily Blend of Entertainment News
Thank you for signing up to CinemaBlend. You will receive a verification email shortly.
There was a problem. Please refresh the page and try again.