The 10 Most Anticipated Games Of 2019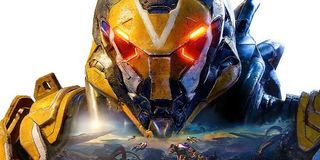 It looks like 2019 is going to be packed with major game launches, but 10 titles have us especially excited for the months ahead.
Scrolling through the expected release schedule for 2019, there are quite a few highly-anticipated games slated to launch over the next 12 months. While we've been following the development of some of those games for years now, others only appeared on our radar as recently as last month. Either way, it looks like there are going to be a heck of a lot of games to play throughout the next year.
Following are our top 10 most anticipated games of 2019, though it's limited to games with pretty concrete launch windows. Hideo Kojima has hinted that Death Stranding will launch this year, for instance, but that's nowhere near firm enough to be included in our list. The same goes for games like The Last of Us Part II, Ghost of Tsushima and Metroid Prime 4. But even if those games don't drop in the next 12 months, there's plenty to keep us busy throughout 2019. Here are our top picks.
Resident Evil 2
For the past decade, the Resident Evil series had been on a steady decline. Many consider Resident Evil 4 to be the series' peak, with the next two mainline games and several spinoffs never reaching the heights of Leon Kennedy's adventure in Spain. Then, in 2017, Capcom caught the world totally off guard with Resident Evil VII, a game that did away with much of the over-the-top action in favor of some good old-fashioned horror. Now the developer has taken that same philosophy (and spiffy new game engine) and plugged it into another series favorite, Resident Evil 2. Boasting new controls and other quality-of-life tweaks, Capcom looks to have recaptured lightning in a bottle by modernizing a horror classic. We got to play about an hour of this remake at E3 2018 and left convinced that this new version of Resident Evil 2 is going to scare the crap out of a new generation of gamers come Jan. 25.
Animal Crossing
Announced during the September 2018 Nintendo Direct, a new Animal Crossing game is coming to the Nintendo Switch. And while that might not be everybody's cup of tea, there's a rather sizeable community of players who eat, sleep and breath these games and you better believe they're going to be lining up on launch day to build their dream community alongside money-grubbing woodland creatures. The Animal Crossing series is positively packed with charm and an insane number of activities to steal away countless hours of your day, making it a perfect addition to the Switch library. This one almost didn't make the list since we haven't actually seen the game in action yet, but Nintendo doesn't typically mess around when it comes to major launches. If they say Tom Nook will be squeezing us for loan payments this year, then that's a pretty safe bet and one worth getting excited for.
Anthem
Set to launch on Feb. 22, Anthem is the latest offering from BioWare that looks to combine the studio's skills in world, character and story creation with the ever-popular "games as service" model. If they manage to nail that formula, then Anthem could be the gaming world's next long-running obsession. The easiest comparison is Destiny, as Anthem boasts a similar sci-fi theme, a focus on cooperative play and big, open maps for players to explore while completing quests and taking part in random activities. It's understandable that Mass Effect Andromeda has folks feeling a bit wary when it comes to banking on BioWare at the moment, but everything we've seen so far from Anthem has us ready to give the game a fighting chance to absolutely wow us.
The Division 2
Another game designed to keep players coming back week after week, The Division 2 takes its story to Washington, D.C., where the fight to restore order in a country ravaged by terrorism and war continues. Many folks who took the time to dig into The Division found a rewarding game with a lot of clever ideas at play and some decent late-game hooks that kept them invested in its modern world-gone-to-hell setting. The Division 2, then, looks like a quintessential sequel, building on all of those open-world systems that worked well the first time around while refining the rough edges. The first game was a super-solid skeleton, so we expect to find plenty more meat on those bones when The Division 2 launches on March 15.
DOOM Eternal
If you played the 2016 DOOM reboot, then you probably don't need us to tell you why you should be bubbling with anticipation for DOOM Eternal, a follow-up from id Software due out later this year. The first game took all of the demon-slaying action we love from the original series and introduced new timing mechanics that made its fast-as-hell shooting action feel more methodical and infinitely more rewarding. In DOOM Eternal, hell finally comes to Earth and we are 100 percent ready to pick up a shotgun and fight off the invasion. Oh, and apparently you can jump into another player's game and go on a rampage as a demon, which sounds like a heck of a great twist for id to throw into the mix.
Kingdom Hearts III
Hard to believe but, come Jan. 29, Kingdom Hearts III will finally arrive. This game has been in development for what feels like forever but, based on the insane number of trailers we've seen up to this point, it looks like the wait will have been worth it. Sora, Donald, and Goofy will once again journey to worlds themed after all sorts of Disney movies where they'll battle the Heartless, Organization XIII and...You know what? The story is so insane that it barely matters at this point. So long as we get to run around Andy's bedroom from Toy Story and call on Stitch to rough up hordes of baddies, we'll be happy.
Mortal Kombat 11
One of the games revealed during The Game Awards about a month ago, the latest entry in the Mortal Kombat series is actually set to take the fighting community by storm come April 23. The only thing better than looking forward to a game is only having to look forward to it for a few months before it actually gets released. Our hype for Mortal Kombat is primarily fueled by NetherRealm's latest hit, Injustice 2. This studio knows how to make an amazing fighting game, they've figured out how to tell an entertaining story within said fighting game, and Injustice 2 introduced a metric ton of new ideas and modes that gave even solo players plenty of reasons to keep coming back for more. Since NetherRealm is likely to carry over those best ideas to this latest Mortal Kombat, fighting fans should be very excited for what's to come.
The Outer Worlds
Another game only just revealed during The Game Awards in December, The Outer Worlds is what Obsidian had quietly cooking for a couple of years now, but they decided to hold off on revealing the game until they were close to launch. Without throwing too much flak at Bethesda, The Outer Worlds looks like what players were hoping the next Fallout game would be; which makes a lot of sense seeing as how these folks made Fallout: New Vegas. It's been a while since we've played a solid first-person RPG with a sense of humor, so we're definitely interested in seeing what The Outer Worlds has to offer.
Sekiro: Shadows Die Twice
We've seen Sekiro: Shadows Die Twice in action a few times at this point and the game just keeps looking better and better. Rather than make another Dark Souls game or even a highly-requested follow-up to Bloodborne, the team at FromSoftware has instead decided to evolve its methodical combat formula once again, this time putting a heavier emphasis on lightning-fast action and less walking around with a shield raised high out of fear. Set in medieval Japan, Sekiro boasts that trademark FromSoftware look, complete with a menacing atmosphere and wild enemy designs that are sure to make for some exciting encounters. At this point, FromSoftware simply being attached to a game is enough to pique our interest, so it's even more exciting that Sekiro also looks like an absolute riot.
Crackdown 3
Launching in February, Crackdown 3 has been in development for about as long as the Xbox One has been on the market. The game was revealed with features that were clearly designed to show off the power of Microsoft's console though, over time, we've come to realize that things like a persistent environment simply aren't likely to make the final cut. And you know what? We're cool with that. The Crackdown series has always been about big, bold action and allowing players to go on a power trip on an extreme scale, and we're hopeful Sumo Digital and Co. have managed to deliver exactly that.
Your Daily Blend of Entertainment News
Staff Writer for CinemaBlend.