5 Apps That Will Completely Gamify Your Life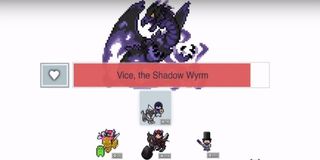 Face it, life can get pretty boring without video games. But with the rise in new technology, some developers have been working to "gamify" your life, or to bring the video gaming into real life. Some might argue your ability to differentiate between reality and fiction will be blurred, but then those people have never spent hours playing Skyrim or Fallout 4. Check out these five apps and websites that work to turn your life into a video game.
HabitRPG
HabitRPG is an online app that works to help you accomplish things in your life through the style of a video game. Your character on the website will be directly linked to how you are progressing in real life. So if you screw up in real life, your character falls behind. Even though the website is slightly similar to the app, Quest: Level Up Your Life, it does pose a very different addition. On HabitRPG, you can play online with others, collaborating and competing. You can also join special interest groups that will include special challenges where you can complete them and earn a sweet special prize at the end (if you do the best out of everyone, that is). You can learn more about HabitRPG at their website and check out the How To video here.
Level Up Life
Level Up Life lets you track real life achievements on the website and compete against other people in the community to earn a higher score. Simple everyday tasks could be counted as an achievement, but then some might be more demanding like buying a plant and keeping it alive. Each achievement is worth a certain amount of XP (experience points), which is then calculated into a high score. It gives people an opportunity to experience life through the eyes of a gamer, and it's especially tempting for achievement hounds.
Zombies, Run!
If you hate running and jogging and find you have no motivation to get up and go, Zombies, Run! is an app that could heighten the excitement of a morning jog. How the app works is when you're running, you slip on some headphones attached to your mobile device and turn on the app. It plays audio to make it sound like a zombie is running after you and you run like your life depends on it. What's neat about this app is there's actually a storyline you follow and you can collect supplies while you are running. Each "chapter" has a new mission or story for you to follow. Check out the How To video here.
SuperBetter
SuperBetter is an app that is all about improving yourself through playing your life like a video game. It even quotes results from a study at the University of Pennsylvian, stating that "Playing SuperBetter for 30 days improves mood, reduces symptoms of anxiety & depression and increases belief in the ability to successfully achieve goals." So you can imagine this app means business. It's almost a little too heavy on the silence and less heavy on the gaming aspect, like they needed a reason for people to relate to the program. It has a very strong, psychological presence as it has you finish quests while creating allies until you finally manage your win and overcome your obstacle (bad guys). You can check out the How It Works video here.
Epic Win
Epic Win is an app that, like a lot of other gamifying apps out there, is like a to-do list. It's a streamlined RPG built into a to-do list so you win experience points every time you complete a quest. You can also find loot along the way and level up your character after each completed task. What it really comes down to is what kind of gameplay experience you really want when it comes to completing tasks. You can check out the trailer for the app here.
Epic Win is pretty enticing with its app design, especially over Quest: Level Up Your Life's simplistic design. But HabitRPG might appeal more to your style. It's all about testing them out and seeing which one you enjoy more. But guaranteed this is one way to spice up life a little until your next favorite first-person shooter or RPG gets released.
Your Daily Blend of Entertainment News