New Call Of Cthulhu Game Reveals First New Images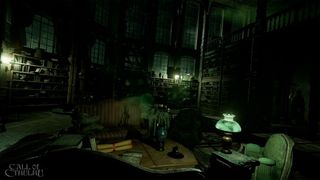 Back in 2005, Bethesda released a dark survival horror RPG called Call Of Cthulhu: Dark Corners Of The Earth from the developer Headfirst Productions. The game follows private investigator Jack Walters as he investigates a missing person's case in a gloomy town called Innsmouth, but of course a deeper plot bubbles beneath the surface. But recently, Focus Home Interactive And Cyanide Studio revealed first images from new Call Of Cthulhu game. You can see the first image below.
Back in 2014, Focus Home Interactive had announced that they were working on a new Call Of Cthulhu game, but the news became lost within the wave of media and soon the game was forgotten. This time around, the unveiled title came not only with two new screenshots from the new game, but also a new developer than when it was first announced in 2014. The new developer is Cyanide Studio, one who has worked on titles like Styx: Master of Shadows and the Blood Bowl series. Focus Home Interactive seems confident that Cyanide can deliver an engaging and unforgettable Cthulhu experience.
I played through the earlier Call Of Cthulhu game a while ago and I really enjoyed the story and the horror behind it. I was never able to finish the game because some sort of glitch caused my game to reset and I was too angry to play it all over again, but for once it was a stealth game I didn't mind. Usually I am terrible at stealth, especially in games like The Last Of Us. I am hoping that Focus Home Interactive and Cyanide Studio stay true to the detective nature of the game and make the stealth just as engaging. I'm certainly enjoying these first two screenshots from the new game, because the graphics are incredibly more detailed than what I was used to in the earlier game.
You can check out the final sneak peek screenshot below of the new Call Of Cthulhu game. Focus Home Interactive said in their announcement that the game was expected to release onto consoles and PC sometime in 2017.
Your Daily Blend of Entertainment News