Castlevania Developer Was Making New Metroid, Report Says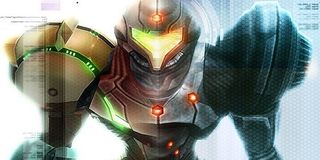 It's been a while since we've seen a proper Metroid game, so it's no surprise to hear the latest rumor that the team behind the Castlevania: Lords of Shadow series, MercurySteam, were reportedly working on a pitch for a new game in the series.
This news comes to us via Nintendo Lifestyle, who are reporting that a new Metroid project was very likely in the works for the Wii U and 3DS and, at this moment, it seems as though it has been shut down.
According to the original report, MercurySteam began hiring Spanish talent to begin work on a pitch project and were none too secretive about the fact that it was set in the Metroid universe. It's not uncommon for a team to craft a pitch on spec, though it sounds like MercurySteam was going full tilt into this potential game and putting a lot more effort behind the development than, say, a storyboard and some colorful slides.
The thing about creating such projects in these kinds of worlds is, if you do it right, you can always shift all of your current efforts into a new IP. Keep the settings and mechanics vague enough early on, for instance, and you can turn a game that was being billed as a Metroid romp into pretty much anything you want within a similar sci-fi universe.
At present, that appears to be the case with this latest MercurySteam project. All of the rumblings about it being a Metroid game have gone silent, and now the developer's official site is touting more information on a new sci-fi game that will focus on "Exploring new worlds, fighting strange creatures, discovering new heroes."
This will likely come as a real bummer for Metroid fans. MercurySteam has done some solid work in the past and, at present, the only new game set in that universe that we know about is Metroid Prime: Federation Force, a title that has garnered more than a few negative reactions following its announcement at E3 2015. Folks are upset that series protagonist Samus is nowhere to be seen in the new game and that the focus is instead placed on more cartoony soldiers who, otherwise, look to play exactly like what you would expect out of a modern Metroid game. This is an historic day for internet, as this is potentially the first time a group of individuals blew things way out of proportion and reacted super negatively to something that's utterly ridiculous.
So, while it's a bummer that MercurySteam does not appear to be working on a new Metroid game, at least it appears their project will go forward as a new property. Here's hoping it's still heading to the 3DS and Wii U.
Staff Writer for CinemaBlend.
Your Daily Blend of Entertainment News
Thank you for signing up to CinemaBlend. You will receive a verification email shortly.
There was a problem. Please refresh the page and try again.