Final Fantasy 14 Free Trials, Recruit-A-Friend Now Live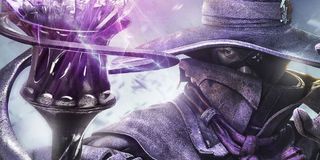 Square Enix is offering gamers an easy way to check out Final Fantasy 14. The MMORPG now features 14-day free trials for the PC version.
The free trial allows you to quest up to level 20. Each trial player can create up to eight characters, one on each World. At the end of the free-play period, you'll have 90 days to upgrade to the retail version. Otherwise, you'll lose the characters you made during the trial. You can upgrade to the full version on either PS3, PS4 or PC.
There are several other gameplay restrictions for the free trials. They can't trade with other players, shout, join free companies, or invite other players to their party. These young'ns are also capped at 20,000 gil. These are pretty standard limits on MMO trials, designed to combat gold spammers willing to create multiple free accounts to ply their wares.
To start the trial, head here and download the client. You'll need a Square Enix account to start playing. You can't use an account that previously played the beta or retail version. The trial's intended for complete newbies, rather than former players looking to keep playing for no charge.
Square Enix also launched another initiative to attract new players: a Recruit-A-Friend program. Much like its World of Warcraft counterpart, Final Fantasy 14's recruitment program rewards players that convince their friends to join up. If your pal buys a 30-day subscription, both of you will earn a Friendship Circlet that boosts experience gains by 20% below level 25. Furthermore, you'll get an Aetheryte Pendulum that lets you teleport to new players on your friends list.
Should you friend stick with the game for 90 days, your reward is a Draught Chocobo Whistle. This item summons a chocobo capable of carrying a second passenger. It's ideal for dragging some new player around the game.
"Reward items can only be redeemed once per character," reads the fine print on the Recruit-a-Friend Program. "Inviting multiple friends will not grant additional items."
Final Fantasy 14 relaunched on the PC and PS3 almost a year ago. The relaunched version, called Final Fantasy 14: A Realm Reborn, sports various improvements to the core game. These enhancements include a new graphics engine, redesigned UI, new character job and a content finder.
Some might read the free trials and recruitment features as a sign that the game's hurting for subscribers. Still, these are smart promotions for an MMO to have regardless of the state of the game.
To find out whether the free trial's worth your time, check out our review.
Staff Writer at CinemaBlend.
Your Daily Blend of Entertainment News
Thank you for signing up to CinemaBlend. You will receive a verification email shortly.
There was a problem. Please refresh the page and try again.