NBA Logos Reimagined As Retro Video Game Characters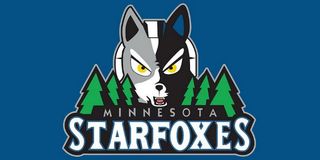 Graphic designer Mark Kenny has remade NBA teams' logos as classic video game characters. You'll enjoy them even if you hate professional basketball.
He made video game-themed logos for all 30 teams. There's a heavy Nintendo slant to the collection; Mega Man, Samus, and Mario all make appearances. Classic arcade games like Dig Dug and Centipede also make appearances.
All in all, it's a bigger nostalgia bomb than Wreck-It Ralph. Here are a few of my personal favorites:
You can check out the full collection for yourself here. They're all worth your attention. My only complaint is that he should've used The Lemmings for the Knicks or 76ers' logo. Like the Lemmings, the Knicks and 76ers are a group of unrecognizable people slowly plodding from one disaster to the next.
Kenny has made several other mash-up projects in the past. For example, he created logos for major automobile companies featuring Street Fighter characters and Star Wars-themed baseball team logos.
Staff Writer at CinemaBlend.
Your Daily Blend of Entertainment News
Thank you for signing up to CinemaBlend. You will receive a verification email shortly.
There was a problem. Please refresh the page and try again.