Nintendo Downloads: MAGIC DESTINY, 101 Dolphin Pets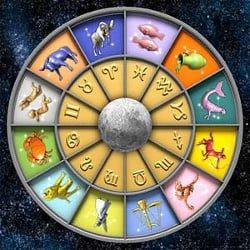 One of today's WiiWare additions, MAGIC DESTINY, lets you delve into the ancient art of astrology and see your future. DSi owners, meanwhile, will be busy raising dolphins and playing Mahjong.
The games below will be added to the Nintendo store at 9 AM PST (12 PM EST). For the list demos, note that you won't be able to save your progress until you upgrade to the premium version.
Nintendo DSiWare
All-Star Air Hockey™
Publisher: Skyworks Interactive
Players: 1
ESRB Rating: E (Everyone)
Price: 200 Nintendo DSi Points™
Description: Remember the days of hanging around the local arcade and playing air hockey until the wee hours? Grab your paddle and enjoy some classic arcade action with All-Star Air Hockey from Skyworks, creators of some of the best and most fun sports and arcade games for the Nintendo DSi system. In Practice Mode, choose from eight computer opponents. In Tournament Mode, test your skills against all of them. All-Star Air Hockey features state-of-the-art graphics and local high-score boards.
Mahjong
Publisher: dtp young entertainment
Players: 1-2
ESRB Rating: E (Everyone)
Price: 200 Nintendo DSi Points
Description: Experience the world-famous Chinese board game. Play your way through numerous tricky levels with varying degrees of difficulty and beautifully drawn backdrops. Enjoy Single-Player or 2-Player Mode. Use powerful extras such as Dynamite, Whirlwind and Hourglass to become the uncontested Mahjong champion.
myDiary™
Publisher: Nnooo
Players: 1
Price: 200 Nintendo DSi Points
Description: myDiary lets you keep your own personal diary on your Nintendo DSi system. Just open your system, tap on a day and write a note. Set alarms for important events. You can even lock your notes away from prying eyes. Try keeping track of important dates and to-do lists. You can even personalize myDiary with 12 unlockable themes and ink colors. Use the stylus like a pencil to make notes or doodles and then erase the bits you don't like. myDiary will help you organize your life.
101 Dolphin Pets
Publisher: Teyon
Players: 1
ESRB Rating: E (Everyone)
Price: 500 Nintendo DSi Points
Description: Choose from more than 101 baby dolphins or simply adopt them all. Discover their personalities as you feed, clean and care for your new pets. Bring out your pet's talents by training your dolphin in a variety of fun activities. Enter your dolphin into pet shows and earn money to buy exciting upgrades such as toys, food, clothes and accessories. The more tricks you teach and the more games you play, the more fun you'll have. You'll never be bored with so many new friends to play with, pamper and love.
WiiWare
MAGIC DESTINY
Publisher: SHANBLUE INTERACTIVE
Players: 1
ESRB Rating: E (Everyone) - Violent References
Price: 500 Wii Points
Description: Discover the fascinating world of astrology and let the stars guide you with MAGIC DESTINY. Use the vast encyclopedia to learn all about ancient knowledge that's been handed down through the centuries. Explore your destiny with predictions. Learn to read your future using seashells, numerology, tarot cards, palmistry and fortune cookies. Highly entertaining games such as Runeblock, Diamonds Link and Stellar Memory will take you deeper into the experience. Venture into this captivating, magical world…if you dare.
Zombie Panic in Wonderland (demo version)
Publisher: Akaoni Studio
Players: 1-2
ESRB Rating: T (Teen) - Mild Suggestive Themes, Fantasy Violence
Price: 0 Wii Points; full version available for 1,000 Wii Points
Description: A wave of zombies is attacking Wonderland. To save his friends from the spell of the "amorous zombies," the player will have to solve the mystery of the "scented dwarves" - with machine gun in-hand - and put an end to the evil power hidden in the castle in the northern city. Game features include cut scenes, music with lyrics, seven playable characters, hidden levels, final bosses, different weapons, fire, demolitions, explosions and lots of zombies attacking you at all times.
Racers' Islands - Crazy Racers (demo version)
Publisher: ZALLAG
Players: 1
ESRB Rating: E (Everyone) - Mild Cartoon Violence
Price: 0 Wii Points; full version available for 1,000 Wii Points
Description: Six drivers are competing on a popular TV show: an English lord, a dangerous beauty from Russia, a Mexican desperado, an eccentric Frenchman, a Japanese prodigy and an American bulldozer. Whichever character you choose, you'll have to drive and shoot simultaneously to be the first to cross the finish line. Enjoy 20 different races and six thematic islands styled to look like a big amusement park. Unique game play challenges you to drive with one hand while aiming with the other. Discover tons of content including items, trophies and time trials.
Staff Writer at CinemaBlend.
Your Daily Blend of Entertainment News
Thank you for signing up to CinemaBlend. You will receive a verification email shortly.
There was a problem. Please refresh the page and try again.