PS4 Price Cut Is Coming Soon, Microsoft Says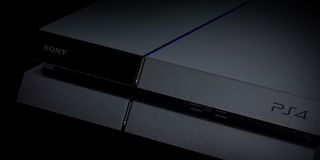 The PlayStation 4 could be looking at a price cut here in the U.S., but that news is coming from an unexpected source: Xbox President Phil Spencer.
According to a recent interview with IGN, Spencer stated that past trends and recent events lead him to believe that a PlayStation 4 price cut is inbound.
In other words, the PlayStation 4 is officially set to begin its third year on the market which, in the past, is around the time consoles start knocking $50 or so off of the base price. The holiday shopping season is set to go into full swing in just a couple of months so, combined with a bunch of new attractive bundles featuring Uncharted, Star Wars Battlefront and Lego Dimensions, a price drop could help keep Sony's machine in the number one position heading into 2016.
An even more telling sign is the fact that Sony Japan recently dropped the price of its latest console overseas. The PS4 is now selling for about $50 less in Japan which, again, is a pretty good sign of things to come for the console in other parts of the world.
If that happens, Sony could be setting itself up to have an extremely successful 2016. Couple that potential price drop with the impending launch of the highly anticipated PlayStation VR headset, as well as games like Uncharted 4, Persona 5, The Last Guardian and Horizon: Zero Dawn, and you've got a pretty good recipe for success.
What's really cool to see is Spencer acting like a true professional in his recent chat with IGN. It's fun to see company execs take shots at each other every now and again but, in this interview, he seemed to simply be excited for the future of gaming, in general. He stated that it's "great for gamers" when price competitions happen, and he's 100 percent correct. Sony doing well means that Microsoft has to up its game and vice versa. When you've got two heavy hitters pulling out all the stops to attract more business in an industry like gaming, it usually equates to more services, more games and better prices for everyone to enjoy.
For those of you who haven't picked up a PlayStation 4 just yet, would Seer Spencer's predicted price drop finally push you off of the fence, or are you waiting for more of those must-have games to finally hit the market? Let us know in the comments below.
Staff Writer for CinemaBlend.
Your Daily Blend of Entertainment News
Thank you for signing up to CinemaBlend. You will receive a verification email shortly.
There was a problem. Please refresh the page and try again.