PS4 Update 2.5 Launching Tomorrow With These Features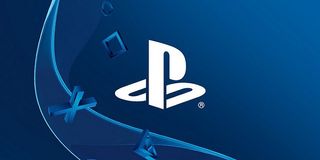 Tomorrow is the day many PlayStation 4 gamers have been waiting for, as Sony has announced the impending arrival of system udpate 2.5, also known as Yukimura.
As SCEA VP of Platforms Marketing John Koller explains in a recent PlayStation Blog post, Yukimura will "bring an onslaught of features: some you've been anticipating, many you've requested, and others that might surprise you."
Unless it's a hidden feature, my number one most anticipated change is still a no show: The ability to delete demos, betas and games you no longer want to see from your library. It's hard to be too bummed, though, as Yukimura really does pour on a lot of changes. BUT, if I'm in gripe mode anyway, then I'll go ahead and just put in a request for folder customization, too. Now that I've gotten that out of my system, let's see what update 2.5 has in store for PlayStation 4 owners once it goes live tomorrow.
For starters, there's the highly anticipated suspend/resume functionality. This feature was promised when the PS4 was first announced and, over a year following the console's launch, it looks like we're finally getting it. While the feature won't work for all games (I'm guessing online games are a no-go, for instance), this feature will allow you to just put the PS4 into sleep mode while playing a game, then boot right back up into the game the next time you turn the system on. That should make the load times in Bloodborne a little more bearable until that next patch comes out, yeah?
Another handy feature will be the ability to back-up and restore your console's HDD to USB, meaning swapping out hard drives or "playing it safe" with all of your content will be easier than ever through external drives.
New social features are also a big part of Yukimura's lineup, including a Facebook friend finder, improved friend request functionality, a streamlined Party system and more. You can also search for new friends based on what games people play, or join current friends in the middle of a game simply by clicking on their latest tab in the news feed.
Trophy lists are also getting a facelift with 2.5. You can have the console automatically take a screenshot when you earn a trophy, as well as share their Trophy information directly to social media sites like Facebook and Twitter. You can also now sort your trophies by Earned Date, Not Earned and Grade, or delete games with a zero percent Trophy figure.
Another big improvement is expanded accessibility options, including customizable button assignments for the controller, zoom and inverted colors options, text-to-speech, enlarged text (Praise the Lord), as well as bolder fonts and higher contrast options for the UI.
Remote Play is also being boosted to 60fps for supported games, assuming you have a fast enough connection, and you can now upload videos to Dailymotion.
Finally, sub-accounts can now be upgraded to master accounts, you can set updates to download and install automatically, and industry professionals can now have their accounts "Verified," so you know you're not being scammed by a rando.
Your Daily Blend of Entertainment News
Staff Writer for CinemaBlend.