Quantum Break Will Have A Streamer-Friendly Setup, Get The Details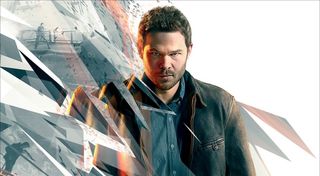 The third-person shooter Quantum Break is gearing up for release next week on Microsoft's Xbox One and Windows 10 platforms. The game is expected to be a hugely popular with streamers and Let's Play content creators on YouTube. Both Microsoft and Remedy decided to accommodate the streamer-culture with a copyright-friendly toggle.
Engadget is reporting that gamers who want to stream Quantum Break on Twitch or YouTube Gaming, will be able to do so without worrying about their content being flagged for copyrighted music. You might be wondering why you didn't see more monetized videos of Quantum Break's early gameplay walkthroughs on YouTube and that could have been the reason.
According to Remedy and Microsoft, YouTubers and Twitch streamers complained that some of the choice songs that play at the end of the Acts in Quantum Break were causing the videos to get flagged for copyrighted content. To absolve this problem Remedy implemented a toggle in the options menu that automatically disables copyrighted music in the segments where it plays.
The toggle is located in the options menu under the "Audio" settings. Just scroll down and there's an option to turn on or off the copyrighted music. This is a fine option for gamers who want to live-stream or post up Let's Play videos of the game but still keep the main music available without getting flagged for the copyrighted songs.
I'm sure for many users it's annoying when they want to watch a Let's Play and the game's music is just turned off altogether to avoid copyright flags (or worse yet, copyright strikes).
In the case of Quantum Break, streamers and YouTube content creators get to keep the music on in the game but have the copyrighted songs disabled, so basically everyone wins... sort of.
Part of the problem is that Engadget mentions that the copyrighted songs that play throughout the game give clues and keys to how the story is unfolding and how it will unfold. The game sports tracks from artists like The Black Keys and Nick Cave, according to the article, and they're pretty important to the overall story that Remedy is telling across the various acts in Quantum Break.
It's at least nice that Remedy considered the streamer culture with this decision, mainly because they probably recognize that a good word of mouth and a lot of positive feedback from the followers of big streams could translate into strong sales for the game outside of those who follow traditional media.
The thing is, streamer culture and popular Let's Play videos don't always translate into equally strong sales. It's a toss-up sometimes when a game will get played by a popular YouTuber and sales will boom, just the same as advertising it everywhere on television doesn't always equate to massive sales as well. There's a mixture of things that help make a game popular, but one thing that certainly helps is making it as convenient as possible for new wave content creators to avoid being hit with copyright strikes or their videos flagged, because that's a possible advertising avenue that's cut off when that happens.
The stream-friendly Quantum Break is due for release next week on April 5th for Xbox One and Windows 10.
Your Daily Blend of Entertainment News
Staff Writer at CinemaBlend.