Resident Evil 7 Rumor Claims A Possible Reveal Date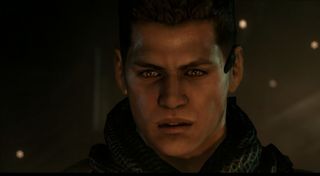 Capcom has been working long and hard on Resident Evil 7 shortly after the release of Resident Evil 6. We don't know what the new game will be called but it's been repeated that it's going back to its horror roots, and new information now indicates that it might be unveiled at E3.
Rely on Horror picked up this rumor from the CEO of Kantan Games, Dr. Serkan Toto. They're a consultancy agency and Toto took to Twitter to let some tidbits of information leak about the upcoming new entry in the Resident Evil franchise.
Very interesting. The comments about the "clean slate" makes sense given that Capcom has reiterated time and time over that they'd like to start over with Resident Evil while getting back to its horror roots.
Rely on Horror notes that this change in direction came after the critical failure but commercial success of Resident Evil 6. It was pretty obvious that sticking to that route the sales of the brand would eventually diminish given that gamers had begun comparing Resident Evil to Call of Duty. Heck, Capcom had begun comparing Resident Evil to Call of Duty because they wanted Call of Duty's sales.
To be fair, Resident Evil 6 was actually a really fun game, but it was far from a horror game. The only horror segments were the ones involving Leon, mostly at the college campus, those eerie scenes in the subway, and that awesome and frightening sequence through the city. In fact, they could have based an entire game just around trying to survive in the city while gathering up survivors. The game had a decided different tone from everything else during those three levels, but after that the game moved into very different territory, with Leon and Helena's campaign focusing mostly on a lot of puzzles throughout the middle parts.
It was most certainly Chris and Piers' campaign that set a lot of people off from Resident Evil 6. It was basically Call of Duty with zombies. It was done well but it really wasn't horror at all. In fact, it was a pretty good zombie military sim. The switch from item micromanagement to auto-management made it more streamlined for shooter fans, and the lack of really scavenging for supplies diminished the game's sense of discovery and the mystery appeal.
If it's true that Capcom will be unveiling Resident Evil 7 at E3 then that's going to be very interesting indeed. It makes a lot of sense to do so on the grandest stage of them all in the realm of interactive entertainment. The only thing is, I hope they don't abandon the good parts of what made Resident Evil 6 fun, such as the co-op and melee. But I also hope they manage to balance out the gameplay so there's actually a sense of urgency and danger. I guess we'll find out what they have in store at E3.
Your Daily Blend of Entertainment News
Staff Writer at CinemaBlend.
Your Daily Blend of Entertainment News
Thank you for signing up to CinemaBlend. You will receive a verification email shortly.
There was a problem. Please refresh the page and try again.