Why Resident Evil Developer Says To Expect Delays On Future Games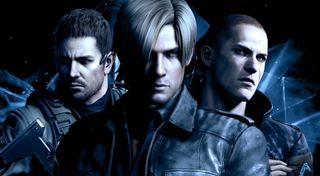 Capcom has been under fire lately for the incomplete release of Street Fighter V on PC and PS4. To rectify the poor market reception to the title, they'll be putting more time into developing games until they're complete, especially for their upcoming titles.
Gamespot picked up a quote from Capcom's CEO Kenzo Tsujimoto, who mentioned in a published Q&A session with investors that for upcoming titles, like their next major Resident Evil release, they may need to delay it to make it a complete game. Tsujimoto mentioned...
For those of you who don't know what Tsujimoto is talking about, he's referring to the typical quarterly schedules for most big AAA releases from major publishers. If you pay attention to release windows for most AAA games they release either in the fall or before March ends. This is because in the fall most companies have their biggest revenue intake during the holiday season, and they release games before March because that's sometimes when the fiscal quarter ends for publishers – a big AAA game released in early March pads the previous fiscal year's total revenue intake, making the company look financially stronger.
However, there's a caveat to forcing games to launch within these quarterly windows: it means development has to be finished before then. A lot of times development is not finished before those launch windows come around and we end up with scenarios where games like Street Fighter V launch with missing features and broken netplay, which greatly affected the sales, causing it to under perform by 600,000 units.
What Tsujimoto is talking about is actually letting the developers finish the game right proper before putting it out on store shelves. This was something that Sony allowed Naughty Dog to do with Uncharted 4: A Thief's End for the PlayStation 4. Instead of the game originally launching during the holiday season against Rise of the Tomb Raider on the Xbox One, the game was pushed well out of its release window and toward the May 10th release date instead. In result, the developers have received nothing but praise from the community and critics alike for how well polished the game is and how well put together it is.
Capcom's CEO warned investors that taking the above approach and focusing on quality instead of rushing the game to the market could hurt the initial short term returns, but he notes that a quality-made product will net the company a 10% increase in annual growth.
This could bode well for Capcom's three unannounced projects in the pipeline, one of which is likely a new mainline entry in the Resident Evil series. They also have Umbrella Corps in the pipeline but that's a budget-priced hold-me-off title.
Additionally, Capcom will be further fixing Street Fighter V with additional modes and content scheduled to release throughout the year.
Your Daily Blend of Entertainment News
Staff Writer at CinemaBlend.
Your Daily Blend of Entertainment News
Thank you for signing up to CinemaBlend. You will receive a verification email shortly.
There was a problem. Please refresh the page and try again.