Roblox Continues To Expand With 13.4 Billion Pageviews In 2013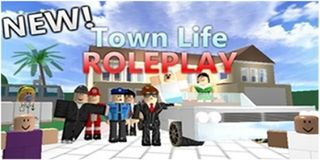 Young kids, teens and young adults are loving what Roblox has to offer in the community engagement and content creation arena. The online web portal has generated a significant amount of interest web users the world around, nabbing more than 13.4 billion pageviews in the first six months of 2013 and more than 339 million hours of site and gameplay user engagement.
The Roblox community has grown significantly, with total engagement from year-over-year use expanding by more than 230% to what it was in 2012. That's kind of crazy, right?
David Baszucki, CEO of Roblox commented about the expansion, saying...
Some of the most popular projects designed in Roblox, the online building includes fan-made games such as Deadzone, which is basically a Roblox rendition of the extremely popular zombie survival mod for Arma II called DayZ. You can check it out in the brief trailer below.
Other popular titles include Battlefield and Apocalypse Rising, the latter of which has garnered more than 10 million play sessions, more than half of which occurred during 2013. That's pretty freaking impressive if I must say so myself.
However, the most popular game in the Roblox community is still Paintball!, a small competitive game designed by a 17-year-old from Massachusetts. The game has accumulated more than 9.5 million play sessions in 2013 alone.
You may not hear about >a href=http://www.cinemablend.com/games/Roblox-Traded-176-Million-Worth-Virtual-Currency-2012-51693.html>Roblox much in the mainstream gaming media communities but it's a massive amalgamation of creativity and a real virtual force to be reckoned with. The numbers for this thing are staggering.
Next up for the company are a series of BLOXcon conventions taking place this summer across Chicago, New York and London. The company also plans to get international versions of the platform out there so gamers and enthusiasts the world around will be able to take part in the Roblox virtual economy.
You can learn more about the platform by paying a visit to the official Roblox website.
Staff Writer at CinemaBlend.
Your Daily Blend of Entertainment News
Thank you for signing up to CinemaBlend. You will receive a verification email shortly.
There was a problem. Please refresh the page and try again.