Roblox Launches For Mobile Phones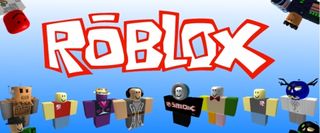 Creating your own world, your own games, your own characters and everything else in between just got a heck of a lot easier to do, now that Roblox, the game-creation software for kids of all ages, has officially hopped over the platform barrier and has become available for mobile devices, including Apple's high lauded iPhone and iPad.
David Baszucki, CEO behind the group of talented minds that make Roblox possible, stated in the press release that...
So what is this thing and why does it sound like a cross between Transformers and Legos? Well, it's a game-creation utility that's designed like a game itself. Imagine if you could create more than just blocky-worlds in something like MineCraft, or imagine being able to easily and conveniently expand your creations into various genres but without the imposed perspective limitations like LittleBigPlanet. Yeah, it's like that.
The app carries over all the fun from the desktop rendition of the game and gives mobile users all the creative fun and games made using Roblox right there at the press of a finger tip or two.
You can grab the app right now for compatible devices right now for free. That's right...for free. Just head on over to the app store (opens in new tab) to grab a digital copy.
Your Daily Blend of Entertainment News
Staff Writer at CinemaBlend.
Your Daily Blend of Entertainment News
Thank you for signing up to CinemaBlend. You will receive a verification email shortly.
There was a problem. Please refresh the page and try again.