Rumor: Battlefield 3 Coming To Steam After All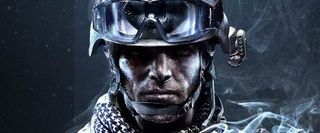 Much has been made over EA's decision not to sell Battlefield 3 through leading digital store Steam. However, a new report suggests that BF3 might end up on Valve's service after all.
BF3Blog, citing an anonymous source within Valve, says that EA and Valve are in "late-stage negotiations" on the matter. According to the source, Battlefield 3 will be available through Steam by the military shooter's release date in late October.
The main point of contention was the sale of downloadable content. All games available through Steam must sell their DLC through Steam. However, EA wants to be able to provide DLC and patches in alternate ways - such as through the game client itself. This same dispute is why Crysis 2 is no longer available through Valve's store.
Personally, I think EA should've just made Battlefield 3 an exclusive for Origin, their own digital store. As Valve proved with Steam, the best way to grow your own store is to make your software exclusive to it. EA probably thinks that the short-term penalty for such a move (lowered sales on one of their most anticipated PC games) outweighs the long-term boost (Origin's growth). Valve, and other stores like Direct2Drive, have bigger customer bases at the moment so EA thinks it's more prudent to use them and maximize sales for BF3. I don't have access to the sort of information that they do so I guess I'm in a poor position to argue with them.
Will Valve and EA kiss and make up? We'll find out soon enough. Battlefield 3 is only a few weeks away. It will launch on October 25th in North America and spread to the rest of the world later that week.
Staff Writer at CinemaBlend.
Your Daily Blend of Entertainment News
Thank you for signing up to CinemaBlend. You will receive a verification email shortly.
There was a problem. Please refresh the page and try again.