Why Amazon May Have To Issue A Giant Refund To Some Customers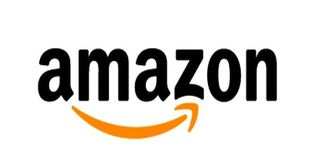 Amazon has been hit with a sizable court ruling from a federal judge who sided against the online merchant in a case involving kids purchasing goods through free apps. Amazon is being held liable for kids racking up massive charges on their parent's credit card due to a lack of safeguards and warnings regarding real life purchases.
Engadget is reporting that the federal ruling comes after the FTC filed the case back in 2014, citing that Amazon failed to provide adequate and clear safeguards to prevent kids from charging microtransactions on their parent's credit card. The judge hasn't laid out the final cost for Amazon to pay out in refunds, but the article notes that Apple and Google previously had to pay $50 million in refunds to consumers due to similar charges.
Now to be fair to Amazon, they do list that some games contain in-app purchases in their apps section, such as Crossy Road, Angry Birds, Jetpack Joyride or Subway Surfers, to name a few. However, that doesn't really change how those in-app purchases are applied in the game itself and how easy it is for kids to make purchases using real money.
A common question is: why would the parents give the kid their credit card? The common answer is: they didn't.
Just like with Xbox Live or PSN, mobile services oftentimes only require users to input their credit card once for storage purposes, sort of like with the Apple Pay, which allows users to quickly make purchases by swiping their phones or iWatch instead of physically using the card. Once the card is in the database some apps will automatically charge the card for one-touch purchases, which is how some free-to-play games have their microtransactions setup.
In fact, the above method is exactly how one young teen racked up $4,500 in microtransactions within FIFA 2014. In another case a kid nearly spent $6,000 in the Jurassic World mobile game, spending more than $2,000 in under an hour while playing the game on his dad's iPad, as reported by Hardcore Gamer.
These aren't even rare occurrences, as it's something that happens often when kids get their hands on mobile games that allow them to make one-click purchases using the parent's credit card already stored in the database. The kid doesn't have to do much more than click a few buttons. In fact, Electronic Arts came under fire from the ASA for misleading ads in Dungeon Keeper for not properly advertising the heavy reliance on in-app purchases.
The issue of microtransactions and the abuse of in-app purchases is something that a lot of gamers have a problem with. It comes up frequently as a topic of something that either needs to be addressed by the developers/publishers or regulated by federal intervention.
In South Korea the Ministry of Culture has very strict regulations applied to the gaming industry and anyone under the age of 18 to prevent the abuse of microtransactions, gambling and gaming addiction in general. However, many feel as if South Korea has taken it to an extreme given that some of their cyber cafes require fingerprint IDs to ensure that users are of proper age, and that they have a high school diploma before being able to play games at the cafe, as reported by Naver.
In the case of Amazon, Apple, Google and others, it may not be necessary to have fingerprint scans on apps to approve of purchases, but it seems long overdue for them to at least implement two-step authentication before making in-app purchases to ensure that kids can't just buy in-app items on a whim.
While parents would definitely need to keep an eye on what their kid is playing, it's not really possible for a parent to know when the game is casually asking the kid to make an in-app purchase that directly charges the credit card. With that said, expect the refund payout from Amazon to reach somewhere in the multi-millions.
Staff Writer at CinemaBlend.
Your Daily Blend of Entertainment News
Thank you for signing up to CinemaBlend. You will receive a verification email shortly.
There was a problem. Please refresh the page and try again.