Xbox 360 Owners Get Two More Free Games With Gold In May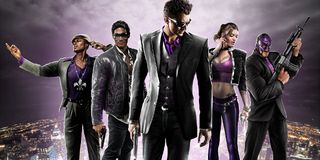 If you own an Xbox 360 and you have Xbox Live Gold membership, you can download two more free games this month. The first of May's Games with Gold is already available.
Starting today you can download Dust: An Elysian Tail. In this side-scroller, players control a mysterious warrior named Dust. Dust's Blade of Ahrah enables him to battle several enemies at once. His companion Fidget assists with magical attacks.
Dust features a nonlinear world similar to Metroid or Castlevania. Players acquire abilities that allow them to reach previously inaccessible areas. There are plenty of secrets to find if you're willing to explore.
The game debuted on Xbox Live Arcade in August 2012 before landing on PC, Mac and Linux the following year. Dust was well-received by critics, who gave it an average review score of around 83. The hand-drawn environments and abundant side content were often praised.
The only catch with this giveaway is that you only have until May 15th to download Dust: An Elysian Tail. If you download it in time, though, you can keep it permanently.
The free game offered from May 16th until the end of the month will be Saints Row: The Third. In this open-world crime game, street gang the Third Street Saints has become a media empire. Their success soon draws the attention of a global crime organization that ousts them from their home town of Stilwater. The Saints relocate to the city of Steelport to get revenge on the Syndicate.
Saints Row, if you're not aware, is like Grand Theft Auto on acid. You're still stealing cars but you're wearing a kilt and face paint while you do it. You're still fighting gang members but you're wielding a giant purple dildo. You're still running from the cops but your getaway car is a hoverbike. Saints Row: The Third isn't as wacky as its sequel but it's still a bizarre ride and perfect for those of you who think GTA is too dark.
Microsoft launched the Games With Gold program last summer. Previous freebies include Dungeon Defenders, Assassin's Creed 2 and Crackdown.
Staff Writer at CinemaBlend.
Your Daily Blend of Entertainment News
Thank you for signing up to CinemaBlend. You will receive a verification email shortly.
There was a problem. Please refresh the page and try again.