Xbox 360 And Xbox One Apps Don't Require Xbox Live Gold Anymore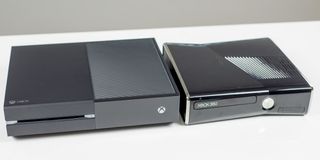 The much-anticipated June system update for Xbox One and Xbox 360 is now rolling out worldwide. The patch makes some much-requested changes to the consoles.
The June update strips the paywall from many apps on Xbox 360 and Xbox One. Gamers previously had to pay for an Xbox Live Gold subscription to access Twitch, Netflix, HBO Go and other apps on top of whatever other subscription those services required. That's no longer the case, though. Premium apps still have their specific fees, but free apps are actually free now.
"Additionally, in the coming days, Hulu will begin rolling out a free 3-month trial of Hulu Plus for all Xbox Live Gold members in the U.S," Major Nelson announced today on Xbox Wire (opens in new tab). "Any Xbox Live Gold members who are not already Hulu Plus subscribers can sign up directly from within the Hulu Plus app and will receive a free 3-month trial of Hulu Plus."
If you do keep your Xbox Live Gold subscription, though, you'll be entitled to free games and discounts. Xbox 360 gamers can download Dark Souls from now until June 15th. They'll get access to Charlie Murder and Super Street Fighter IV: Arcade Edition from the 16th to the 30th. Normally Microsoft only gives out two free games per month; SSF4 is meant as a celebration of Games with Gold's one-year anniversary on Xbox 360.
Microsoft has officially expanded the Games with Gold and Deals with Gold programs to the Xbox One this month as well. The first two free games for Xbox One, available now, are Max: The Curse of the Brotherhood and Halo: Spartan Assault. Max is a puzzle-platformer in which players draw objects that help them avoid enemies and obstacles. Spartan Assault is a twin-stick shooter set before the events of Halo 4.
The Deals with Gold for Xbox One weren't announced today so they might not be live yet. However, Microsoft revealed last month that Ryse and Forza Motorsport 5 would be among the games getting discounts.
The patch also includes a few other features for Xbox One. Starting today XB1 owners can use up to two external hard drives at once to store games, apps, and DLC. Users also have the option of displaying their real name to make it easier for friends to identify one another. Additional changes include improved SmartGlass integration and the expansion of TV and OneGuide features to more markets (opens in new tab).
This month brings another big change for the Xbox One as well. Starting on June 9th, Microsoft will begin selling an Xbox One SKU without a Kinect. It will be priced at $399, bringing the console's price in line with the PS4 - a move which could turn out to be a game-changer.
Staff Writer at CinemaBlend.
Your Daily Blend of Entertainment News
Thank you for signing up to CinemaBlend. You will receive a verification email shortly.
There was a problem. Please refresh the page and try again.