Xbox One, PS4 Hacker SupderDaE Being Charged In Court This Week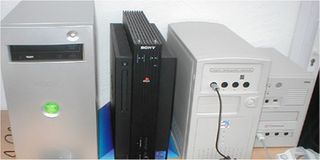 Dan Henry, best known in the world of the gaming and tech community as self-proclaimed hacker, SuperDaE (and the guy responsible for tipping the gaming media off about the Xbox One's DRM), is being charged in court this week on a number of criminal counts, including drug possession and child exploitation material. Things will get underway for the under-aged techno-geek starting this Friday.
Australia's SMH, probably short for So Much Hate and not the Sydney Morning Herald, has released new information on the criminal charges being levied against SuperDaE following his arrest back in late May.
During his arrest, SuperDaE let a number of video game outlets know that he had an "insurance" file with tons of damaging content gathered from various big name studios and publishers across the interactive entertainment gaming space, including dev kits for the PlayStation 4, Xbox One and Wii U, as well as proprietary code for upcoming titles from Epic Games and early code for 2K Games' upcoming WWE 2K14.
But don't think for a second that you're going to be getting a hold of that super secretive information anytime soon.
While SuperDaE kept to his word and let the information out to the public – considering that he wasn't able to check into his FTP on a daily basis, which had a failsafe to expose the username and password via Twitter if he didn't login within 24 hours – the file itself contains 1.7 terabytes worth of data. It's still being torrented at the moment and is also available from his official website, but no one has made it readily public what's all contained within the file, nor has anyone hosted a public file clearly showing the contents of the data.
Given that SuperDaE was personally visited in Australia by a Microsoft representative after he was raided by the FBI for trying to sell an Xbox One dev kit earlier on eBay, it's doubtful we'll be hearing much more from him on how to access the file for quite some time, especially considering that the charges weighed against him are no laughing matter.
In fact, Dan Henry may be relegated to a Child's court in Australia, but he's still facing some damaging crimes, as SMH notes...
Well, hopefully the 4Chan crew can get to cracking on that 1.7tb file and expose to the world all of what the major players in the gaming industry don't want you to know or have access to.
I suppose the real worry would be whether or not any of that data can be fatal to the next-generation of gaming being spearheaded by the big three console manufacturers. Nevertheless, my curiosity has been uncontrollably piqued.
Staff Writer at CinemaBlend.
Your Daily Blend of Entertainment News
Thank you for signing up to CinemaBlend. You will receive a verification email shortly.
There was a problem. Please refresh the page and try again.