Yes, Diablo III Is Really Coming To Consoles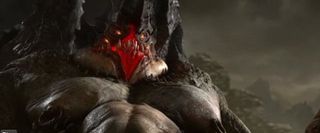 Today Blizzard removed any doubt that Diablo III would be released for consoles. In one fell swoop they confirmed that a console version is on the way and revealed who the lead designer is.
"Yup. Josh Mosqueira is lead designer for the Diablo console project," tweeted Blizzard community manager 'Bashiok' this weekend when asked if D3 was console-bound.
This seems to be the first time Blizzard has outright confirmed that the game's coming to consoles. They've made no secret of the fact that it was under consideration, though. Mosqueira, when interviewed this summer, said that they were "very, very serious" about a console D3. He also added that Blizzard was assembling a team for the project.
"Today, we're trying to build the best console team at Blizzard," said Mosqueira at the time. "We're looking for programmers, designers and artists who think their dream job would be to bring Diablo to the console."
A couple pieces of important information still elude us, though. We still don't know what platforms the console version will be released for. We also don't know when it will hit consoles. Safe bet that it won't be arriving alongside the PC/Mac edition, though.
Speaking of the PC/Mac version, there's still no release date. Blizzard recently fended off rumors that it would arrive in the first week of February. It's expected to arrive in the early months of this year, though.
Update: Blizzard is now downplaying these comments, saying that the console Diablo isn't confirmed yet.
Staff Writer at CinemaBlend.