YouTube Gaming Is Adding These Two Major Features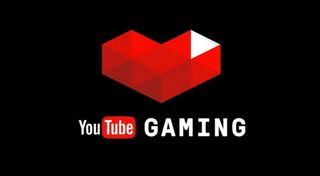 YouTube is elevating their streaming services for gamers with two very big and very important features. The first is the ability to stream content directly from your mobile device, and the second is that now users can "sponsor" content creators by paying directly for the content.
The news was made public over on the official YouTube blog where they announced the two new features for the YouTube Gaming service.
First they rolled out some stats, letting gamers know that each month there are more than 144 billion minutes of gaming videos consumed and live-streams watched on YouTube. They then announce that the mobile offerings are getting an upgrade, enabling users to utilize an Android's selfie cam to work as a live-stream capture. While playing a game it's possible to activate YouTube Gaming and tap "Go Live" within the YouTube Gaming app to turn your gameplay session into a streaming session.
What's more is that you can use the microphone on an Android device to narrate and provide commentary while on the go. This means that if live-streaming at home isn't enough, you can now live-stream while on the go.
The next big addition to the service is sponsorships. These sponsorships are the equivalent of Twitch's subscriptions.
Viewers can easily sponsor their favorite content creator and earn special privileges such as badges and chat privacy. Right now the sponsorships are in beta for a select number of YouTubers but the service is expected to expand very soon.
Additionally, YouTube announced that a few other additions have arrived for the service, including the ability to easily see when a live-stream has gone up, as well as more options for bookmarking to watch content later, and improved performance on the watch page of the main YouTube Gaming site. They've also made search and navigation on iOS devices upgraded.
So far YouTube's Gaming has taken off in a pretty big way and has managed to do fairly well, so far. It's attracted enough of the big dogs to at least have streaming personalities considering using it. The only major drawback is the content restrictions associated with copyrighted material, which can get live-streams and other YouTube videos taken down pretty quickly.
Twitch.tv still has an advantage over YouTube when it comes to circumventing copyrighted content, allowing gamers to stream and play without worrying about things getting shut down. However, Twitch has far stricter rules when it comes to streaming certain kinds of games, including AO-rated games and sexually explicit games. YouTube is a lot more lax with the mature games but the copyright restrictions really hampers its appeal.
Right now Google is still upgrading the YouTube Gaming services to compete efficiently with Twitch.tv. At the moment Twitch still rules the live-streaming market, but YouTube really wants to gain ground and catch up. Adding the mobile streaming option that's available at the near click of a button and the ability to pay directly into the coffers of your favorite live-streamer just makes the service that much more appealing.
Staff Writer at CinemaBlend.
Your Daily Blend of Entertainment News
Thank you for signing up to CinemaBlend. You will receive a verification email shortly.
There was a problem. Please refresh the page and try again.