Lady Gaga's Best Movies And TV Shows And How To Watch Them
A star really was born with Lady Gaga.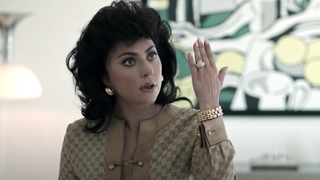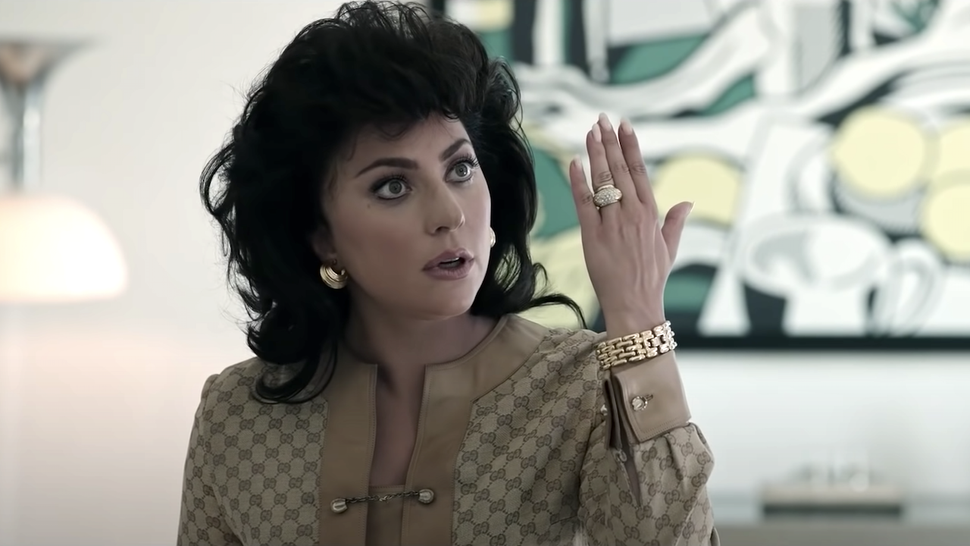 (Image credit: MGM)
Lady Gaga has truly captured the hearts of music lovers everywhere with her artistry in music, and if we're being honest, she's one of the most recognizable musicians, releasing hit after hit, and becoming an icon. She's performed at the Super Bowl, has sold out stadiums, and in the last decade, has been using her talents on the small and big screen with acting.
For those who don't know, Gaga originally went to school for acting but found success with her music first. Only later on did she go back to acting – and boy, what waves she has made. While we all know that she is going to be appearing in the upcoming Joker sequel that is slated to come out in 2024, there are still a few things you can see her in before she becomes the iconic Harley Quinn.
If you want to see what the best Lady Gaga movies and TV shows are, and where they might be streaming, check out our list below.
Machete Kills (2013)
First off on this list is Machete Kills. Released in 2013 and directed by Robert Rodriguez, the film follows the titular character when he is recruited by the president of the United States to do the biggest job he has ever done – to stop both an arms dealer and a revolutionary who could potentially change the entire world.
10 Great Robert Rodriguez Movies And How To Watch Them
Look, in my eyes, Machete Kills isn't the best film on this list. There are far better movies to check out. But, this movie was actually Lady Gaga's first official film role where she really got to show how good of an actress she really is.
Her character, La Camaleon, is honestly one of the most hilarious parts of the film and something I could re-watch over and over again. The Machete films are good fun, but I personally like this one the best, just because Gaga is too good to pass up.
Stream Machete Kills on Starz. (opens in new tab)
Rent/Buy Machete Kills on Amazon (opens in new tab)
Gaga: Five Foot Two (2017)
Okay, while this isn't Lady Gaga acting, I had to list this one. Gaga: Five Foot Two is a Netflix original documentary that follows the singer as she produces her fifth studio album, Joanne, and how she created her iconic half-time performance at the Super Bowl in 2017.
Again, this isn't a film where she acted, but I still really like it. It almost reminds me of Jennifer Lopez's Halftime, where we are given a background look into how preparing for a huge performance like the Super Bowl is such a massive deal. It also gives a look into not only Gaga's personal life, but professional as well. I never thought I would be intrigued by someone singing in a studio, but this movie did that and more.
If you are at all interested in the process behind building an album or how Gaga created one of her most successful ones, please check this out. It's seriously worth a watch.
Stream Gaga: Five Foot Two on Netflix. (opens in new tab)
American Horror Story: Hotel (2015-2016)
Now this is where I first saw her act. American Horror Story: Hotel is the fifth season of the Ryan Murphy-created series, American Horror Story. Taking place in a haunted hotel in California, Lady Gaga stars as the Countess, one of the people who runs the hotel but is secretly a blood-sucking vampire.
Let me tell you, she freaking rocked this role. I recall that when she was cast for this main part, I was a little concerned, because I had never seen her act, but she was absolutely amazing as the Countess. Freaky, scary, and sexy, Lady Gaga was able to bring so much to the table. I was genuinely upset that her character ended when the season ended, since it is an anthology show, and she was just so good.
She even won a Golden Globe for her performance in the fifth season. Truly, an icon.
Stream American Horror Story: Hotel on Hulu. (opens in new tab)
A Star Is Born (2018)
I mean, I think we all know that this is where everyone started to believe that Gaga was an amazing actress. A Star is Born, which is yet another remake of the original story from 1937, follows the tale of a musician suffering from alcoholism and a singer who is trying to make it big who fall in love, and their tumultuous love story.
Do I even need to really get into the reasons why you should watch this film? The movie itself is great, and Bradley Cooper did an excellent job not only acting but directing it, as well, but Gaga was just on another level. She sang her heart out and acted amazingly and was gifted the Academy Award for Best Original Song. She was even nominated for her role in the film for Best Actress – such a great movie to watch.
Stream A Star is Born on HBO Max. (opens in new tab)
Rent/Buy A Star is Born on Amazon. (opens in new tab)
American Horror Story: Roanoke (2016)
Yes, yes, I know that this is within the same American Horror Story franchise, but it's just so different from Season 5 that I needed to give it its own section. American Horror Story: Roanoke, which is Season 6, follows a couple who move into a house in North Carolina that is haunted and near an abandoned town, with the story split into two halves that present the tale in different ways.
I have to say that I actually did enjoy Season 6 (because I know a fair amount of people who didn't), but it's honestly because the first half was so good, and that's because of Lady Gaga. She is unrecognizable in her role as Scathach, and looks scarier than ever. It's literally a sin that she was not used more and I wish that she had done more in the show after Seasons 5 and 6. She was such an iconic cast addition.
Stream American Horror Story: Roanoke on Hulu. (opens in new tab)
Saturday Night Live (2013)
Fun fact – did you know that Lady Gaga hosted and performed on Saturday Night Live in 2013? For those who don't know, SNL is a legendary late-night sketch show that has been going on for 45+ seasons, and has had celebrities from all over come to host and make people laugh.
The singer was just one of many that came through that season, creating hilarious sketches and performing some of her most popular songs that I still sing to this day. If you've never seen it, be sure to check it out.
Stream Lady Gaga's episode of Saturday Night Live on Peacock. (opens in new tab)
House Of Gucci (2021)
Last but not least is House of Gucci. In this 2021 film, we see the story of an outsider who gets the chance to marry into the Gucci family, but her presence begins to cause a downward spiral as their dark past is revealed.
The entire House of Gucci cast is seriously stacked with talent, but of course I'm going to give my praise to Gaga. Her performance was certainly one of the best in the film, and while I don't think the movie itself was as strong as her other amazing film, A Star is Born, her performance is still up there. Be sure to check it out if you haven't had the chance to yet.
Stream House of Gucci on Paramount Plus. (opens in new tab)
Rent/Buy House of Gucci on Amazon. (opens in new tab)
Do you have favorite Lady Gaga roles? Or are you just waiting for her next album, like I am? I'm eager to see what she has in store, and now I just want the new Joker film to release already.
Your Daily Blend of Entertainment News
Big nerd and lover of Game of Thrones/A Song of Ice and Fire. Will forever hate season eight. Superhero and horror geek. And please don't debate me on The Last of Us 2, it was amazing!