American Horror Story And Other Ryan Murphy TV Shows To Watch Streaming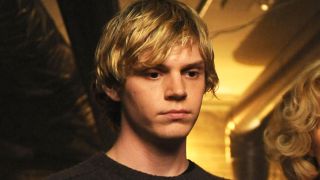 (Image credit: FX)
There are plenty of creators in Hollywood who make fantastic shows, but one who always comes and seems to tackle every kind of genre is Ryan Murphy. You want a comedy mixed in with a musical? Got it. You want some scary stories with interesting looking makeup? He delivers. You want a historical story about one of the most prominent murder cases in history? Done.
Indeed, Ryan Murphy is one of those creators who has done it all, from his hit anthology horror series, American Horror Story, to some of his newer ventures, such as the miniseries, Dahmer – Monster: The Jeffrey Dahmer Story. If you're trying to find where to stream some of his work, here is where you can find Ryan Murphy TV shows streaming right now.
American Horror Story (And Its Spinoff) (2011 - Present) (2021-Present)
In this horror anthology series, American Horror Story covers a new tale each season, ranging from mysterious happenings in haunted houses, to covens down in New Orleans, or to a summer camp in 1984, all while showing the horrible outcomes of what happens during these true American horror stories.
American Horror Story is definitely one of my favorite shows that Ryan Murphy has done. While I could spend my time watching the best horror movies, sometimes I want a nice long season filled with scares, and that's what American Horror Story is all about. The casts that have popped up throughout the seasons are fantastic, from legendary actress Jessica Lange, to pop superstar Lady Gaga, with plenty of other amazing actors with them, like Evan Peters, Sarah Paulson, Finn Wittrock, and many more. Truly, it's such a great series - my personal favorite season is Coven. Gotta love my witches.
Something else you should also check out is its spinoff, American Horror Stories. A Hulu exclusive, the show has two seasons and features a new story with a new cast every episode, featuring some truly twisted tales. The Season 2 episodes are my personal favorite. But that could all change with the upcoming AHS 12.
Stream American Horror Story on Hulu.
Stream American Horror Story on Amazon.
Stream American Horror Stories on Hulu.
9-1-1 (2018 - Present)
In a change of pace compared to many of Murphy's other projects on this list, 9-1-1 is a procedural television series created by Ryan Murphy that follows the lives of first responders in the city of Los Angeles, focusing on not only the police, but the dispatchers, firefighters and paramedics that help the citizens of the city on a constant basis.
To be honest, when I think of Ryan Murphy, a procedural series is never what I think of, and yet, he made this show so good. I'm not even a big procedural fan and yet I find myself returning to this show on television whenever it's on because the stories are that compelling. The show has gotten popular enough that it now has a spinoff called 9-1-1: Lone Star, which takes place in Austin, Texas. If you want to give procedurals a try, this is the one to check out.
Stream 9-1-1 on Hulu.
Stream 9-1-1: Lone Star on Hulu.
Nip/Tuck (2003 - 2010)
In Nip/Tuck, the series focuses on two Miami-based plastic surgeons, Sean McNamara and Christian Troy. When they are on the brink of expanding their practice, their friendship is put to the test when McNamara goes off to do pro-bono plastic surgery on victims of a serial rapist/slasher.
This was one of the first TV series that Ryan Murphy ever did, paired with constant collaborator Brad Falchuk, and honestly, it's really good. I didn't think I'd be into something like this at first but Murphy does a great job of pairing medical drama storylines with many other genres. Some episodes are very simple, others are nail-biters, and others are strangely… erotic? Is that the best word? I don't know. I can't give much away without spoiling the show. Just watch it.
Scream Queens (2015 - 2016)
Scream Queens takes its name after the iconic use of the term, about a girl who can produce a hell of a scream. In this series, a group of girls, starting out at a university and later moving to a hospital, are constantly terrorized by a serial killer.
I don't think Scream Queens got the love that it deserved. Not only was it so funny, but the cast was killer (pun intended). Emma Roberts, Billie Lourde, Abigail Breslin - even Ariana Grande was a part of this series for a time. The ultimate scream queen herself, Jamie Lee Curtis, had a main role! Plus, the scares were actually so much fun, paired with a funny but frightening story. This should have been so much bigger than it was - but you can at least give it the praise it rightfully deserves now by streaming it.
Glee (2009 - 2015)
Oh, Glee. In this musical-comedy, a group of outcasts at William McKinley High School end up joining the Glee Club under the tutelage of Will Schuester, one of the school's Spanish teachers, all hoping to maybe gain something out of it - whether that be popularity, love, or anything else.
I feel like when anyone thinks of Ryan Murphy, they think of this show because of how huge it was. I mean, it became so popular the cast went on tour not that long after its second season. While I do think the quality of the show dipped after Season 3 (and bounced back in Season 6), it's still enjoyable to watch.
I love the Glee cast, the music renditions are usually very good and show off their wide array of talent, and they touch on some pretty heavy topics very regularly, especially in the first couple of seasons. I think everyone should give Glee a shot - and be a loser like me. If not for the amazing covers.
Dahmer – Monster: The Jeffrey Dahmer Story (2022)
Arguably one of the biggest television shows of 2022 (so far at the time of writing this) is Dahmer – Monster: The Jeffrey Dahmer Story, or more commonly referred to as Dahmer. The series, starring Evan Peters, tells the story of infamous serial killer Jeffrey Dahmer, recapping his life and how he turned into the monster we all know him to be.
The show has been popular on Netflix since its debut, and Evan Peters' performance has been critically praised across all boards. The story itself is fascinating for the true crime enthusiast, as well as anyone who wants to experience a truly raw and compelling story that will shake you to your core. You don't want to miss out on this one.
Stream Dahmer – Monster: The Jeffrey Dahmer Story on Netflix.
American Crime Story (2016 - Present)
American Crime Story is an anthology series that follows a new legendary crime case that rocked the world each season. The first season was called The People vs. O.J. Simpson, covering the O.J. Simpson case. The second season was titled The Assassination of Gianni Versace, covering the murder of famous fashion designer, Gianni Versace. The third was titled Impeachment, about the sexual scandal of Monica Lewinsky and Bill Clinton.
As someone who loves true crime, I really loved that Ryan Murphy began doing American Crime Story. The show does an excellent job of adapting real-life events while also making them entertaining to watch. The casts have always been impeccably talented, with recurring actress Sarah Paulson returning in another Murphy project, as well as people like Darren Criss, Cuba Gooding Jr., Sterling K. Brown and more.
Stream American Crime Story on Hulu.
Feud (2017 - Present)
Murphy does quite well with these anthology shows, and Feud is another great example of that. In this docudrama first season, Feud aims to focus on famous feuds that have gotten wide-spread media attention, with the first eight episodes of the show focusing on the famous feud between Joan Crawford and Bette Davis.
The first season was widely acclaimed and ended up earning eighteen Primetime Emmy Awards, showing you just how amazing it truly was. A second season has been ordered and is currently in the works, according to Deadline, featuring a new cast of stars like Molly Ringwald, Naomi Watts, Diane Lane and more.
Pose (2016 - 2021)
In this FX series, Pose is all about the African-American and Latino LGBTQ and gender-nonconforming drag ball culture scene in New York City in the 1980s and 1990s, showing what it was like to live the way you wanted back then.
I think what I love the most about Pose is that it's not afraid to take risks. There are so many topics that they touch on throughout the show, and plenty of moments where you'll either be dancing to the fantastic music, laughing your ass off, or crying. One standout of this series is Billy Porter, who's won a lot of awards for his portrayal of Pray Tell, but everyone is fantastic in their own right. It's such a great series, even if it only has three seasons.
The Politician (2018 - 2020)
In this Netflix original comedy, The Politician centers on Payton Hobart, a wealthy man from Santa Barbara where each season focuses on a different political race that he is involved in.
You know, at first, I wasn't really into the idea of watching this show. I wasn't that big into politics and felt that a show that revolved around it would bore me quickly. But, after giving The Politician a shot, I knew it was so worth it. Ben Platt of Dear Evan Hansen and 2012's Pitch Perfect fame is absolutely perfect in the leading role of Payton, and the rest of The Politician cast is great too. The story itself is also a lot of fun, making the political races funny and yet serious at the same time - it's a fantastic dramedy.
Stream The Politician on Netflix.
Ratched (2020 - Present)
In this spinoff of the classic film, One Flew Over The Cuckoo's Nest, Ratched follows the titular nurse, Mildred Ratched, from the original film, telling her origin story at the legendary hospital, and how she earned her name as one of the worst nurses there.
Let me say that I don't even think you need to watch the original film to like this series (even though you should because it's awesome). Ratched adds depth and backstory to this iconic character, played by the ever-talented Sarah Paulson, and the rest of the Ratched cast performs exceptionally well too, including a fantastic performance from Finn Wittrock as Edmund Tolleson. It's suspenseful, scary, and everything you could want in a spinoff series.
After writing this, I'm starting to see that Ryan Murphy likes a lot of the same actors – especially Sarah Paulson – but hey, when they make such great TV with such talented actors, how can you not cast them in more things? Hopefully, now you'll be able to watch some of his best TV series (so far).
Something else that recently came out in 2022 is The Watcher, another Netflix original that follows a famous true crime case, and one you should certainly check out.
Stream The Watcher on Netflix.
What's even better is that American Horror Story Season 11 is a part of the 2022 TV premiere schedule, so I know that my television life will be packed.
Your Daily Blend of Entertainment News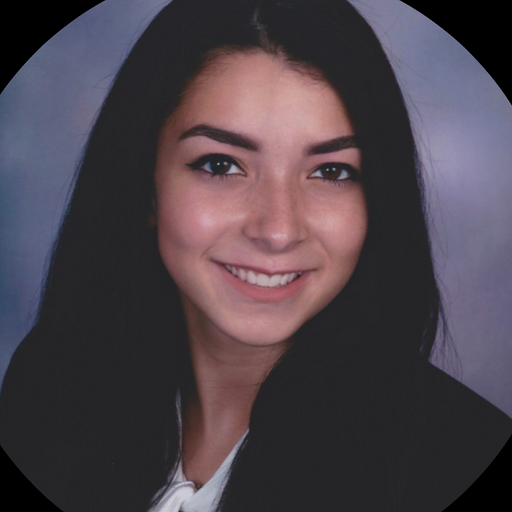 Big nerd and lover of Game of Thrones/A Song of Ice and Fire. Will forever hate season eight. Superhero and horror geek. And please don't debate me on The Last of Us 2, it was amazing!