Rihanna And Other Celebrities Whose Names Are Famously Mispronounced
Oh na na, what's their name?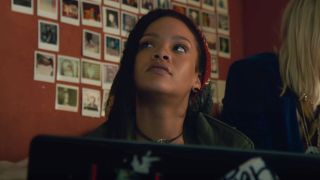 (Image credit: Warner Bros.)
Recently, Jenna Ortega went viral, and not for her creepy and kooky dance from Wednesday this time, but for being one of the first people to publicly pronounce Rihanna's name correctly at the 2023 Golden Globes. This would certainly not be the first time we learned that we have wrongfully assumed (or been confused by) how to pronounce our favorite celebrities' names. Let's take a look at some of those who most commonly fall victim to this sort of mistake in Hollywood, starting with the right response to the aforementioned pop star's question, "What my name?"
Rihanna (ree-ann-uh)
As Jenna Ortega casually dropped in a Golden Globes clip that blew up on TikTok quickly after, fellow nominee Rihanna (for her song, "Lift Me Up," from Black Panther: Wakanda Forever), is not pronounced "ree-AH-nuh," but "ree-ann-uh."
Zendaya (zen-day-uh)
Another talented, single-named singer and actor who was nominated (and won) at that year's Golden Globes for playing Rue on Euphoria is Zendaya, who — in a Snapchat video tweeted by Allure in 2016 — would inform anyone who may have called her "zen-DIE-uh" that it is actually pronounced like it is spelled.
Ariana Grande (ar-ee-ah-nuh gran-dee)
While this actor and pop star does actually pronounce her name the same as everyone else, Wicked cast member Ariana Grande revealed in an interview with Apple Music that she grew up using the pronunciation her grandfather did: "gran-dee."
Brendan Fraser (bren-dan fray-zer)
Finally getting the recognition he deserves lately for his performance in The Whale is Oscar nominee Brendan Fraser, who is also finally being referred to by the correct pronunciation of his last name ("fray-zer," which he pointed out to Adam Sandler in a one-on-one for Variety) instead of the way you would pronounce Kelsey Grammer's title role from Frasier.
Charlize Theron (shar-leese there-uhn)
Academy Award winner (for Monster) and sought-after action star Charlize Theron let the world know in a 2016 interview that there are actually two different ways to say her name: the way she goes by (shar-leese there-uhn) or in the original South African dialect, ("throne," like what a queen sits on).
Gal Gadot (gal gah-doht)
Charlize Theron's fellow Fast and Furious franchise star (and Wonder Woman in several DC movies) Gal Gadot has also had to inform the public (multiple times) that the "T" in the Israeli actor's last name is not silent and the full name is pronounced much like it is spelled: "gal gah-doht."
Hasan Minhaj (hah-sahn meen-hahj)
Former Daily Show correspondent and host of Netflix's Patriot Act, Hasan Minhaj, had to inform Ellen Degeneres that the Indian-American comedian's name is pronounced "hah-sahn MEEN-HAHJ," instead of the commonly mistaken, "muh-nahj."
Domhnall Gleeson (doh-nall glee-sen)
Versatile Star Wars movies star Domhnall Gleeson left the world dumfounded by how to pronounce his Irish first name until he explained we should say "doh-nall" in a clip from EW's YouTube channel.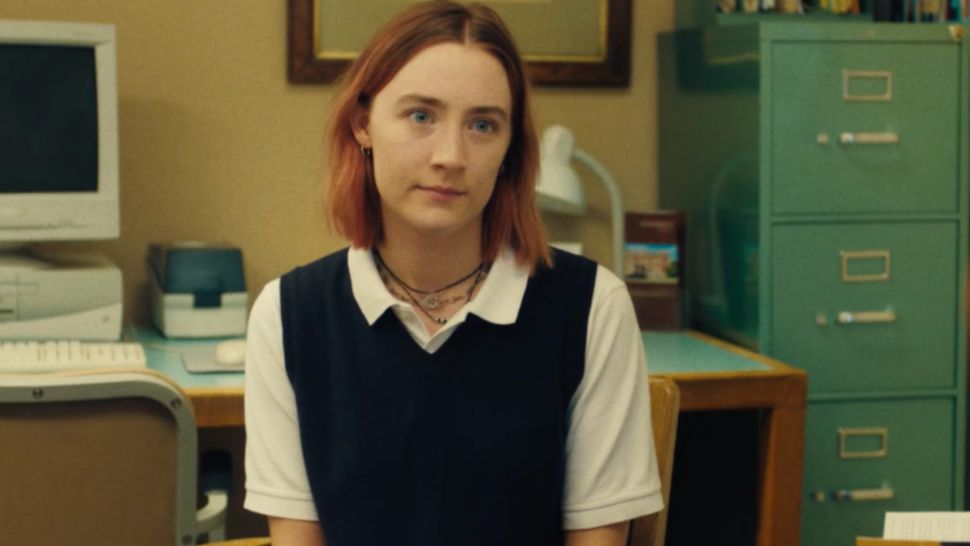 Saoirse Ronan (sur-sha ro-nan)
An Irish actor whose first name is more notoriously mysterious (for both the spelling and pronunciation) is four-time Oscar nominee (for movies like Antonement and Lady Bird) Saoirse Ronan, who has assured us in multiple interviews — and in her SNL monologue — that it is "sur-sha."
Zoe Saldaña (zo-ee sal-dahn-ya)
Geek Goddess Zoe Saldaña (known for too many franchises to count) actually admitted to E! News that she initially introduced herself to the world as Zoe "Sal-DAN-uh" when, in reality, the accent mark is not to be ignored.
Raven-Symoné (ray-ven see-mon-ye)
Apparently, the accent mark in Raven-Symoné's name is not to be ignored either, as the Disney Channel star made clear in a TikTok that it is not "sim-ohn," but "see-mon-ye."
Khloé Kardashian (clo-ay kar-dash-ee-yen)
It appears we have also been ignoring the accent mark in Khloé Kardashian's name, and we have Andy Cohen to thank for letting us — and Jimmy Fallon — know that the social media mogul's first name is not pronounced with a hard "E."
Lindsay Lohan (lind-see low-en)
It appears that we have been mistakenly emphasizing the "HAN" in Mean Girls cast member Lindsay Lohan's last name, as she took to TikTok to explain that it is really a much smoother, "low-en."
Amanda Seyfried (uh-man-duh sigh-fred)
Years ago, Lindsay Lohan's Mean Girls co-star Amanda Seyfried claimed to Hollywood Streams that, despite her own sister going by the commonly mistaken "sigh-freed," it is "sigh-fred," which many others did not realize until Brad Pitt correctly announced her name at the 2021 Oscars, where her performance in Mank earned her a nod.
Joe Manganiello (jo manga-nello)
As former True Blood cast member Joe Manganiello demonstrated in an interview with Just Jared, it is much easier to pronounce his last name than many may have assumed: "manga-nello."
Chrissy Teigen (kris-ee tye-gehn)
Model, actor, TV personality, and wife of John Legend, Chrissy Teigen, does not actually mind that people say her last name as "tee-gehn" instead of the official, Norwegian pronunciation, "tye-gehn," and even told E! that they can continue calling her the former.
Ya know, I actually can relate to a lot of these celebrities with how often people get my own last name wrong. In fact, I would be willing the bet that the byline for this article had you dumbfounded already. But if there wasn't a stumper or five in this article I'd be very surprised.
Your Daily Blend of Entertainment News
Jason has been writing since he was able to pick up a washable marker, with which he wrote his debut illustrated children's story, later transitioning to a short-lived comic book series and (very) amateur filmmaking before finally settling on pursuing a career in writing about movies in lieu of making them. Look for his name in just about any article related to Batman.