Unfrosted: The Pop-Tart Story: An Updated Cast List For Jerry Seinfeld's Netflix Movie
This is a surprisingly deep cast list.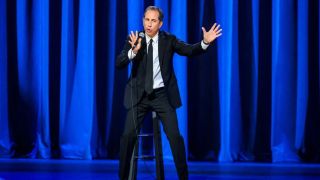 (Image credit: Netflix)
Since the early '60s, Pop-Tarts have been the go-to breakfast dish for anybody needing a quick meal before heading out the door. I guess it was only a matter of time before a movie was made, though who would've thought it would come decades later from Jerry Seinfeld? The iconic comedian directed Unfrosted: The Pop-Tart Story, which will eventually become available to anyone with a Netflix subscription, and in addition to being a part of it, he's also brought on some famous stars.
The cast list for Unfrosted: The Pop-Tart Story is unbelievably stacked. A look down this list will show a who's who in comedy and get readers excited for this upcoming movie. Let's dive in and talk about some of the big names who will take part in this comedy movie. Full disclosure, we don't know the roles any of these actors and actresses are playing, but seeing them all together has me very excited about this project.
Jerry Seinfeld
Comedian Jerry Seinfeld will star in Unfrosted: The Pop-Tart Story, which highlights the competition between Post and Kellogg's to produce a breakfast pastry in the early 1960s. Seinfeld is most known for his self-titled hit series, as well as his successful stand-up career.
Melissa McCarthy
Melissa McCarthy is, without a doubt, one of the funniest women working in film. Whether it's Spy, Bridesmaids or any of her other notable movies, McCarthy is always on point with her ability to seamlessly meld quick wit with physical comedy. Hopefully all of that is happening in Unfrosted: The Pop-Tart Story, but we can only wait and see.
Jim Gaffigan
Stand-up comedian Jim Gaffigan might be primarily known for his stage work, but he's had a pretty healthy career in both film and television. Readers might remember his TV Land series The Jim Gaffigan Show or some of the various other movies and shows he's played a small role in, one maybe you've heard some of his voice work over the years, like as Thunderbolt in Stargirl Season 2.
Amy Schumer
Amy Schumer turned down doing the Barbie movie, but she'll be in Unfrosted: The Pop-Tart Story in an undisclosed role. In addition to a highly-successful career in stand-up comedy, Schumer has found in just about every aspect of entertainment from film and television.
Hugh Grant
Hugh Grant is an acting icon, and while he may not be the first person that comes to mind in a traditional comedy, he's had roles in quite a few entertaining ones over the years. One of my favorites had to be his recent cameo in Glass Onion: A Knives Out Mystery, but there are many other examples worth checking out.
James Marsden
With Westworld officially in the rearview, James Marsden is in the cast of Unfrosted: The Pop-Tart Story. Marsden's career in film and television spans everywhere from X-Men to Enchanted. Having him aboard is a gift, and I expect his role will be a good one.
Jack McBrayer
Jack McBrayer has come a long way from his days on 30 Rock, though a lot of the things folks love about his role on that comedy show are still present in some of his more recent works. I don't know officially what to expect from McBrayer, but I wouldn't be surprised if his positive-leaning Southern charm he's known for is on full display in whatever role he's been given.
Thomas Lennon
It's hard to see Thomas Lennon and not see anything other than Lieutenant Jim Dangle of Reno 911. It's a credit to Lennon that his character has had the sort of longevity to still be relevant in 2023, though I'm sure we'll see him play someone entirely different in Unfrosted: The Pop-Tart Story.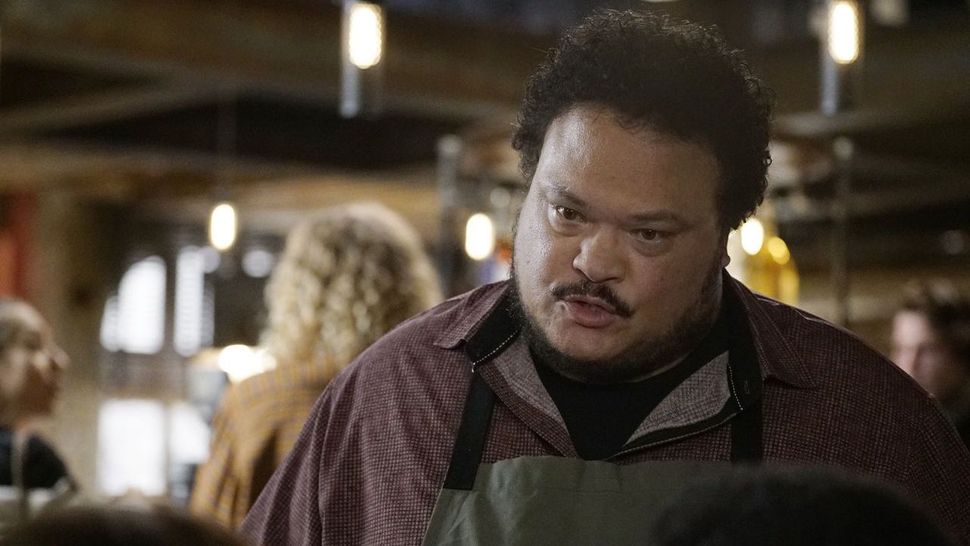 Adrian Martinez
Actor Adrian Martinez has popped around Hollywood on the film and television side in various roles since the early '90s. 2023 will be a big year for him with an appearance in Renfield, and it's possible we'll see Unfrosted: The Pop-Tart Story arrive then as well.
Bobby Moynihan
Saturday Night Live veteran Bobby Moynihan has been added to cast of Unfrosted: The Pop-Tart Story. This is just another notch in the belt for Moynihan's growing film career and his already-impressive string of television roles. Given the amount of voice-acting the actor's done in recent years, I almost wonder if he might be a spokesperson for Pop-Tarts or something along those lines in this upcoming movie.
Max Greenfield
Between his roles on New Girl and The Neighborhood, it's easy to see why any comedy would want to bring on Max Greenfield. He's a natural talent who also proved he has some dramatic acting skills, as well with projects like The Assassination of Gianni Versace: American Crime Story. Hopefully he'll get a solid role in this film to further open up his career to other big roles.
Christian Slater
Christian Slater's film and acting credits can't be summarized in a brief blurb, but luckily, he's enough of a household name we shouldn't have to run down the list. Suffice it to say that everyone should be thrilled he's in Unfrosted: The Pop-Tart Story, regardless of what he's doing.
Sarah Cooper
Stand-up comedian Sarah Cooper will join the cast of Unfrosted: The Pop-Tart Story, and she's definitely one of the up-and-coming talents on this cast list. Anyone unfamiliar with her work should certainly check out her Netflix special Sarah Cooper: Everything's Fine to get ready for her upcoming performance in this movie.
Rachael Harris
Lucifer fans should know actress Rachael Harris quite well, as she spent years on the main cast as Dr. Linda Martin. She's also had roles on numerous acclaimed comedies like Frasier and Ghosts, so she can bring a lot to this comedy film.
Cedric Yarbrough
Cedric Yarbrough has done quite a bit in Hollywood throughout his career, though I daresay he's held any roles quite as prolific as his role as Deputy Jones on Reno 911. Now he's a part of Unfrosted: The Pop-Tart Story, and hopefully ready to wow the world with whatever he'll be doing in this comedy.
Maria Bakalova
Bulgarian actress Maria Bakalova really burst out into Hollywood following Borat Subsequent Moviefilm and has slowly worked her way to larger roles in Hollywood. Her role in this movie is on the heels of her role as Cosmo the Spacedog on Guardians of the Galaxy Vol. 3, so 2023 could be a big year for the actress.
Kyle Dunnigan
Stand-up comedian Kyle Dunnigan will appear Unfrosted: The Pop-Tart Story, and he'll join a lot of former co-stars in the process. Dunnigan was known for his role as "Craig" on Reno 911 and was a writer on Inside Amy Schumer. Suffice it to say he probably had a lot of friends on set.
Peter Dinklage
Actor Peter Dinklage has jumped through a lot of genres in his career and proven he can do anything from fantasy projects like Game of Thrones to comedy outings like Elf. There's no telling what he'll be up to in Unfrosted: The Pop-Tart Story, but knowing Dinklage's talents, I'm sure it'll be good.
Jon Hamm
Jon Hamm is rolling right on from his role in Top Gun: Maverick into Unfrosted: The Pop-Tart Story. It's quite a genre jump for Hamm, but no doubt the Emmy-winning actor is game for whatever the comedy brings his way.
John Slattery
John Slattery will join his former Mad Men co-star in Unfrosted: The Pop-Tart Story. Though we know little about his role, Slattery is electric in almost any role he's taken on, and I wouldn't expect this comedy to be any different for him.
Unfrosted: The Pop-Tart Story will stream on Netflix (opens in new tab), but we're still waiting for an official release date. Hopefully, the movie will be as satisfying as a warm Pop-Tart, and it's hard to believe it won't be with this talented cast.
Your Daily Blend of Entertainment News
Mick likes good television, but also reality television. He grew up on Star Wars, DC, Marvel, and pro wrestling and loves to discuss and dissect most of it. He's been writing online for over a decade and never dreamed he'd be in the position he is today.