10 Great Movies To Watch Before Netflix Gets Rid Of Them On August 1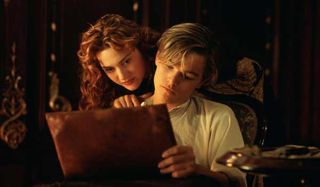 We are rolling into the final month of summer, but if you're looking to beat the heat by looking indoors for entertainment, you should know that some possible options are going to be going away very soon. In August, contracts for certain movies on Netflix will expire, and while there are many great titles that will be arriving online August 1st, there's also some notable titles that are signing off.
So which are the best titles that will soon be hopping off of Netflix? We've culled together a list of the top 10, and we're sad to say that it's a pretty awesome bunch of movies. Make some time in your calendar, and prepare to watch all these film before they drop off the site!
The Longest Day
As far as World War II epics go, there are few films that are more epic or more World War II-ier than The Longest Day. Directed by a team including Ken Annakin, Andrew Marton, and Bernhard Wicki, and clocking in at nearly three hours long, the film is a massive and in-depth look at the events of D-Day and the landings at Normandy. The cast is absolutely ridiculous - featuring John Wayne, Robert Mitchhum, Richard Burton, Sean Connery, Henry Fonda and many more, and if you have the time to watch it's an amazing experience.
Pumping Iron
Admittedly this recommendation is only for a particular audience, but I recommend it because it's a very interesting watch. Released back in 1977, Pumping Iron is a docudrama about the worlds of bodybuilding competitions – and while that may not sound all that interesting by itself, it should be noted that the subjects of the movie are Arnold Schwarzenegger (years before Hollywood stardom) and Lou Ferrigno (who only began starring in The Incredible Hulk that same year). It's a perfect example of a film being changed with historical context, and it's worth scoping out before it leaves Netflix.
The Fifth Element
There are few sci-fi blockbusters these days that are able to successfully establish their own original mythology and worlds in one compelling and fun feature – but certainly one of the best released in the last 20 years is Luc Besson's The Fifth Element. The whole thing is incredibly bizarre (especially the ludicrous performance by Chris Tucker), but it's also wonderfully inventive and features one of the best Gary Oldman-as-a-villain performances. If that's not enough of a sell, I don't know what would be.
Houseboat
Houseboat is partially famous because of its notable behind-the-scenes drama – caused by Cary Grant cheating on his screenwriter wife with co-star Sophia Loren – but the film is also an Oscar-nominated romantic comedy starring two of Hollywood's biggest stars from the 1950s. It's a fun bit of old school Hollywood romance, centering on a widower and his three kids living on a decrepit houseboat with his beautiful nanny (guess who falls in love?). The movie isn't available on Blu-ray, so check it out while you can.
Does the second highest grossing movie of all time really need an explanation for viewing? Back in 1997 (and a good chunk of 1998), James Cameron's historical drama Titanic completely took over the world, and unveiled a series of iconic moments that movie lovers are still quoting and referencing daily. Viewing the movie on your flat screen or computer monitor may not have the majesty of seeing the famed blockbuster up on the big screen, but if you're curious or a fan now is the time to check it out.
Chitty Chitty Bang Bang
Netflix can be a great tool for families that want to introduce young children to classic movies - and for the rest of the week it will provide parents the opportunity to introduce their young ones to the fun Chitty Chitty Bang Bang. Depending on their exposure, the kids probably won't be thrilled by the old Hollywood effects, but it's still a fun adventure film that should be passed from generation to generation.
Driving Miss Daisy
Some of the movies on this list require a bit of introduction, but Bruce Beresford's Driving Ms. Daisy is not one of those titles. It not only won four Academy Awards – including Best Pictures - after it was released in 1989, but it was also a hit at the box office. After 26 years, it has taken on a certain kind of icon status in film history, so if you haven't had the opportunity to see it yet, or need a refresher, this is the week to do it.
Face/Off
Okay, the adjective "great" needs to be viewed from a slightly angled view here, but Face/Off is legitimately a fun bit of '90s action fun. The plot really doesn't make any kind of sense when you start breaking it down, but it's an access point to a weird sci-fi-esque thriller to which director John Woo applies his violent, over-the-top style. Is it as good as The Killer or Hard Boiled? No, but it is a ridiculous and cool movie that also gets a few nostalgia points.
Unbreakable
I've gone on record saying that I'm not a big fan of the ending in M. Night Shyamalan's Unbreakable, but I will still defend the film as a whole. Released at a time when superhero blockbusters were far from plentiful, the movie is an interesting and compelling origin story with some really terrific drama and performances from Bruce Willis and Samuel L. Jackson. If you're like me, you may want to close the window before the final scene plays out, otherwise enjoy the journey.
Voyage to the Bottom of the Sea
Back in the day there were few that could sculpt a big screen blockbuster like Irwin Allen. The nicknamed "Master of Disaster" had a great eye for spectacle and really knew how to put a great ensemble together – and while it wasn't his best work, the film Voyage to the Bottom of the Sea is still a fine example. Released back in 1961, the film brought together names like Robert Sterling, Barbara Eden, Joan Fontaine, and Peter Lorre for a story about a submarine's mission to launch a missile that could save the world – and as far as throwbacks go, it's worth a watch.
Your Daily Blend of Entertainment News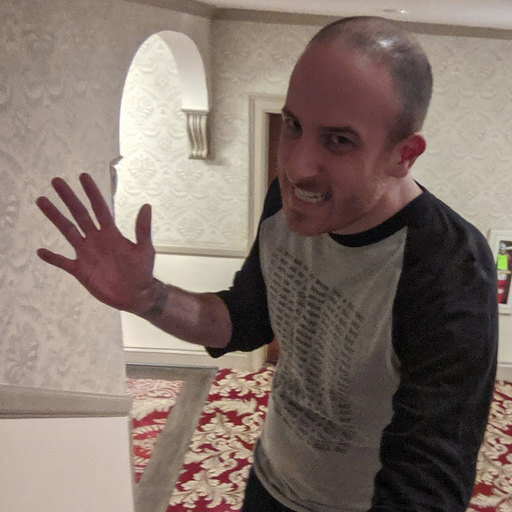 Assistant Managing Editor
NJ native who calls LA home and lives in a Dreamatorium. A decade-plus CinemaBlend veteran who is endlessly enthusiastic about the career he's dreamt of since seventh grade.