The 2017 Academy Awards, Predicted Today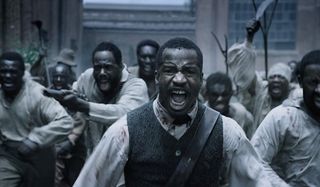 The whirlwind ride that was the 2016 Academy Awards has been completed, and with the winners resting and their fellow nominees drafting their next move, we can put the cinematic awards season to rest. Of course, we here at Cinema Blend are always looking to the future, and as such we've turned our crystal ball to next year's ceremony. With a varying degree of certainty, and a good heap of salt, we'd like to present our picks for 2017's Academy Award nominees in six major categories.
Best Picture
Sully
Deepwater Horizon
Snowden
The Light Between Oceans
The Birth Of A Nation
La La Land
Billy Lynn's Long Halftime Walk
The Founder
Passengers
From our end, 2017's Best Picture crop looks to be filled with the usual adaptations and social commentary pictures. Films like Deepwater Horizon, Snowden, The Light Between Oceans, and Sully all seem like pre-programmed shoo-ins, with La La Land and Billy Lynn's Long Halftime Walk serving as the slightly oddball pictures that balance out the pack. However, there are three films that really excite us when it comes to next year's best picture race: the sci-fi romance picture Passengers, Nate Parker The Birth of A Nation, and the biopic on McDonald's creator Ray Kroc, The Founder. With the buzz and subject matter surrounding all three, these seem to be the most exciting prospects in a line-up of the usual suspects.
Best Director
Derek Cianfrance - The Light Between Oceans
Clint Eastwood – Sully
Nate Parker - The Birth Of A Nation
John Lee Hancock – The Founder
Jodie Foster - Money Monster
In our eyes, 2017 could be almost an entirely fresh slate of Best Director nominees, as all but one of our picks has been nominated for the Best Director trophy before. Clint Eastwood's Sully seems on track to earn him yet another golden nod, while two time winner / four time nominee Jodie Foster might earn her first directorial stripe with the financial thriller Money Monster. Meanwhile, the fresh faces of Derek Cianfrance, John Lee Hancock, and Nate Parker may find themselves becoming first year nominees, with a special focus being put on Parker, all thanks to the impressive showing of The Birth of A Nation at this year's Sundance Film Festival.
Best Actor
Tom Hanks - Sully
Joseph Gordon-Levitt - Snowden
Michael Fassbender - The Light Between Oceans
Michael Keaton – The Founder
Nate Parker - The Birth Of A Nation
Nate Parker threatens to be a multiple nominee in 2017's Oscar line-up, as he not only directed, wrote, and produced The Birth of a Nation, but he's also starring in it. In fact, he and Joseph Gordon-Levitt both have outsider status if they wind up in the running for Best Actor, as previous nominees Michael Keaton and Michael Fassbender, as well as previous winner Tom Hanks, all seem to be in the same boat. Which means that from the looks of it, there is no clear front-runner in the race to see who ends up crossing the golden finish line, making this a race to look out for.
Best Actress
Alicia Vikander - The Light Between Oceans
Marion Cotillard - Untitled Robert Zemeckis WWII Romance
Jennifer Lawrence – Passengers
Meryl Streep - Florence Foster Jenkins
Laura Linney - Sully
After Alicia Vikander's win for Best Supporting Actress in The Danish Girl, it's safe to say that the race for Best Actress is now hypothetically a competition among seasoned veterans. Among those who would challenge her first bid as Best Actress would be previous winners Marion Cotillard, Jennifer Lawrence, and, of course, the legend herself – Meryl Streep. Though don't be surprised if three time nominee Laura Linney winds up taking home a long overdue Oscar for Best Actress, as The Academy loves to share the wealth, as well as honor its favorites after multiple nominations.
Best Supporting Actor
Patrick Stewart - Green Room
Aaron Eckhart - Sully
Steve Martin - Billy Lynn's Long Halftime Walk
Jared Leto - Suicide Squad
Kurt Russell - Deepwater Horizon
Now here's where the race gets interesting, as the Best Supporting categories have always been known to carry some oddballs in their midst. If you've got an out there performance in either a proper supporting role or a strong lead performance in a film that's still a dicey prospect in the Best Actor race, you usually go for the Best Supporting category and call it a day. This is what Jared Leto, previous Best Supporting Actor winner for Dallas Buyer's Club, could angle for this year, as his Joker in Suicide Squad seems like a perfect candidate. However, that doesn't clinch a win, as Aaron Eckhart might ride the possible wave of positive thoughts for Sully into his first nod, and possibly his first win.
Best Supporting Actress
Rachel Weisz - The Light Between Oceans
Shailene Woodley – Snowden
Bryce Dallas Howard - Pete's Dragon
Emily Blunt – The Girl On The Train
Helen Mirren – Collateral Beauty
The same rules apply for the Best Supporting Actress category, and judging by the race we've put together, we'd like to think we have another clear front-runner in the preliminary run up to 2017. While The Girl On The Train and Snowden are both going to benefit from the recent buzz surrounding them, and both Pete's Dragon and Collateral Beauty seem like outside chances, it's Rachel Weisz's performance in The Light Between Oceans that has us thinking. Already in the limited material shown in the film's trailer, we think we see more golden prospects in Weisz's future.
Of course, the same caveat that goes for all of the other categories goes for the Best Supporting Actress field: don't quote us on it. There's still plenty of room for surprises, release date shake ups, and reversals of fortune. Still, as in years past, we'll have fun looking at these predictions once the actual nominees are announced next January. Until then, we say so long to the 88th Annual Academy Awards, and hello to the sapling that is the 89th Annual Academy Awards.
Your Daily Blend of Entertainment News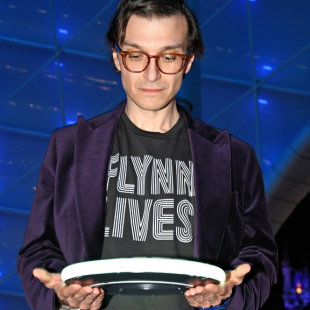 Senior Movies Contributor
CinemaBlend's James Bond (expert). Also versed in Large Scale Aggressors, time travel, and Guillermo del Toro. He fights for The User.